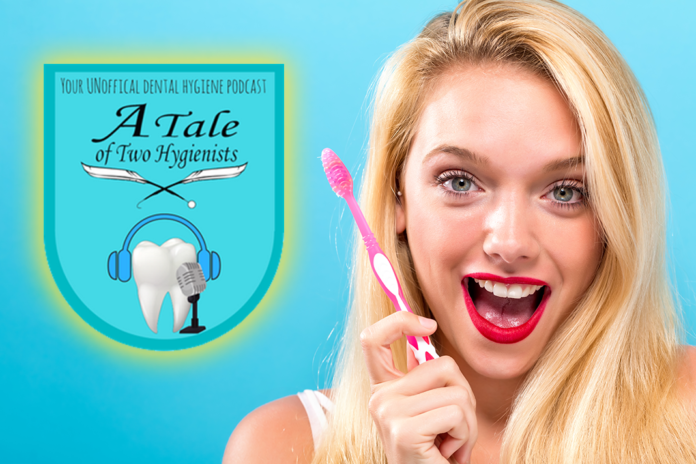 Earn a FREE CE credit by listening to the below episode of A Tale of Two Hygienists and taking the quick quiz!
In a dental hygiene first, you can now earn CE credits just by listening to certain episodes of A Tale of Two Hygienists and then taking a quick quiz that corresponds with that episode!
In this episode, Sharon Osborn Popp joins A Tale of Two Hygienists as they explore the world of dental board exams. Her unique experience and expertise guide listeners on a fun journey exploring some of the myths of the testing world and debunking them. She uses facts and evidence to support her explanations in a way that is actually enjoyable to listen to. Stats nerds will love this episode on face value while the rest of you will be pleasantly surprised how expertly Sharon explains a topic that sounds boring, but presents it in a cool way.
After listening to this episode you should be able to discuss the following:
Who is responsible for requiring you to take a regional board exam?
How much information do the examiners know about the candidates?
What are some of the statistics Sharon records – both for the candidate and examiner?
What are the average pass (1st time) and failure rates (overall attempts)?
Listen to the episode now:
Take the quiz here:
https://www.cezoom.com/taketest/?courseid=1463&testid=1126
Approved Pace Program Provider FAGD/MAGD Credit Approval Does Not Imply Acceptance By A State Or Provincial Board of Dentistry Or AGD Endorsement. 1/1/18- 12/31/19 Provider #373236
Subscribe to A Tale of Two Hygienists on iTunes or

Stitcher

!
Follow A Tale of Two Hygienists on Facebook!