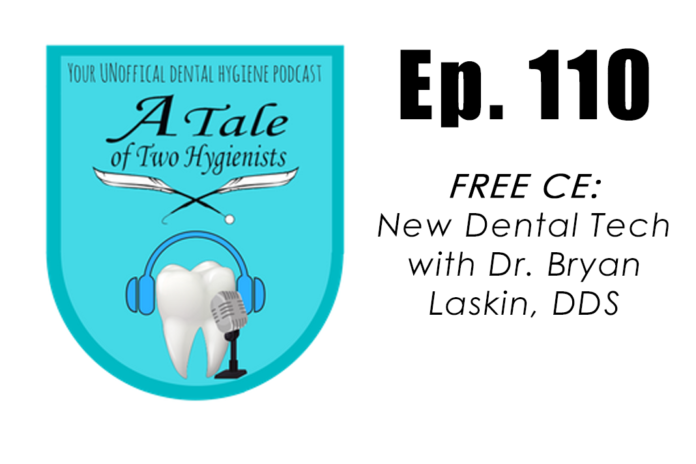 Earn a FREE CE credit by listening to the below episode of A Tale of Two Hygienists and taking the quick quiz!
In this episode, Dr. Bryan Laskin from OperaDDS talks about new technologies and applications for better practice management. He discusses his referral process and new ways to help with anxiety and pain management with the help of virtual reality. He also describes another way to finding temporary hygiene coverage that is different than a testing agency.
After listening to this episode you should be able to do the following:
A new way to send referral's and the benefits of using his system
Discuss the effectiveness of virtual reality a way to reduce pt anxiety
Infection control for the VR goggles
Use of new technology that would allow for temporary hygiene placement
Listen to the episode now:
Take the quiz here:
https://www.cezoom.com/events/?test=yes&courseid=1515&testid=1143
Approved Pace Program Provider FAGD/MAGD Credit Approval Does Not Imply Acceptance By A State Or Provincial Board of Dentistry Or AGD Endorsement. 1/1/18- 12/31/19 Provider #373236
Subscribe to A Tale of Two Hygienists on iTunes or

Stitcher

!