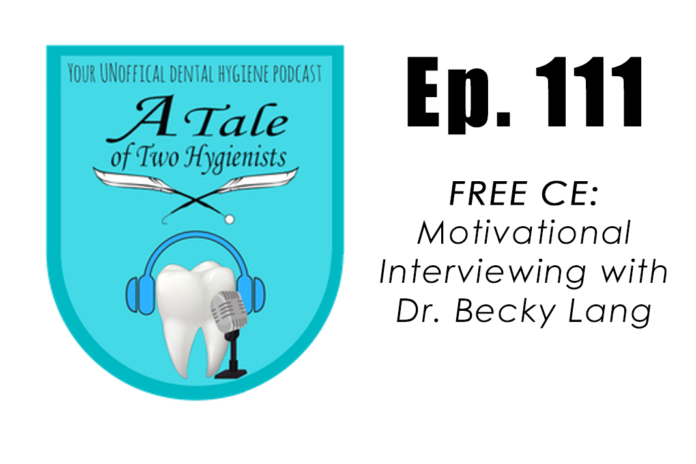 Earn a FREE CE credit by listening to the below episode of A Tale of Two Hygienists and taking the quick quiz!
In this episode Dr. Becky Lang shares with us her passion for motivational interviewing. She tells us her stories and successes and how it can be applied to the dental field. Becky talks about those who have done additional training in MI (motivational interviewing) and how to identify them.
After listening to this episode you should be able to do the following:
The definition of motivational interviewing
How to ask open questions or fact-finding statements
Benefits of using MI to achieve outcomes
How to identify speakers who have more experience for MI training
Listen to the episode now:
Take the quiz here:
https://www.cezoom.com/taketest/?courseid=1529&testid=1149
Approved Pace Program Provider FAGD/MAGD Credit Approval Does Not Imply Acceptance By A State Or Provincial Board of Dentistry Or AGD Endorsement. 1/1/18- 12/31/19 Provider #373236
Subscribe to A Tale of Two Hygienists on iTunes or

Stitcher

!