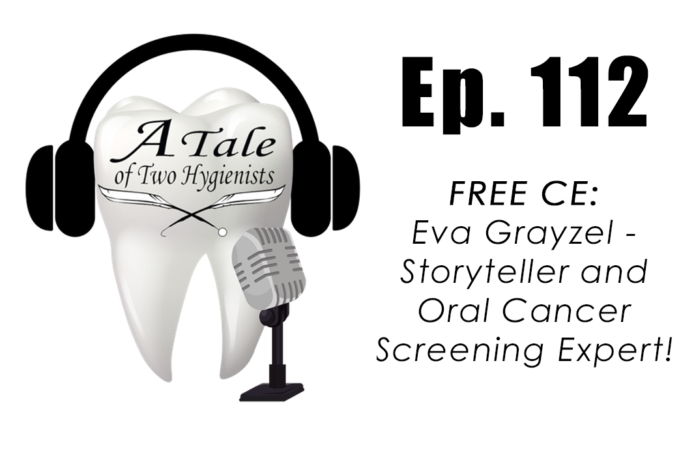 Earn a FREE CE credit by listening to the below episode of A Tale of Two Hygienists and taking the quick quiz!
Eva Grayzel is a stage IV oral cancer survivor. She shares her experience as a patient and her journey through diagnosis and treatment of her oral cancer.
After listening to this episode you should be able to do the following:
Types of radiation treatment for oral cancer
HRisk factors that increase the chance for cancer
What is considered abnormal tissue
Ways to motivate people who have abnormal tissue to seek further treatment
Listen to the episode now:
Take the quiz here:
https://www.cezoom.com/taketest/?courseid=1568&testid=1153
Approved Pace Program Provider FAGD/MAGD Credit Approval Does Not Imply Acceptance By A State Or Provincial Board of Dentistry Or AGD Endorsement. 1/1/18- 12/31/19 Provider #373236
Subscribe to A Tale of Two Hygienists on iTunes or

Stitcher

!