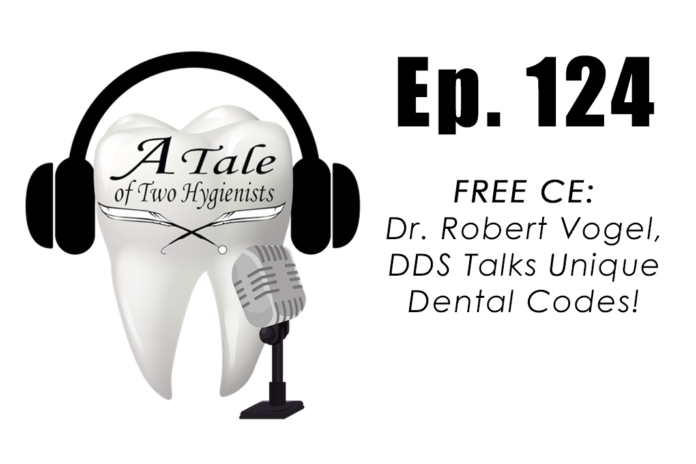 Earn a FREE CE credit by listening to the below episode of A Tale of Two Hygienists and taking the quick quiz!
In this episode, Dr. Vogel shares his expertise in dental implants. He is able to simply explain the different parts of the implant that allows for easy understanding of the terminology. He discusses billing and common mistakes he finds. He discusses the different codes for the hygiene side of cleaning implants, fixed or removable prosthetics, and natural teeth.
After listening to this episode you should be able to do the following:
Discuss the different parts of the implant
Be able to discuss common billing mistakes
Discuss how the different hygiene codes can be used
Discuss which hygiene codes are compatible with each other for billing
Listen to the episode now:
Take the quiz here:
https://www.cezoom.com/taketest/?courseid=1894&testid=1200
This activity has been planned and implemented in accordance with the standards of the Academy of General Dentistry Program Approval for Continuing Education (PACE) through the joint program provider approval of CE Zoom, LLC and Tale of Two Hygienists. CE Zoom, LLC is approved for awarding FAGD/MAGD credit.

Subscribe to A Tale of Two Hygienists on iTunes or

Stitcher

!