Many of my endeavors are for educating and advocating for the utilization of the mobile dentistry delivery model. Consequently, I was very excited when I received an invitation to tour ADI Mobile Health, a manufacturer of mobile health-care clinics.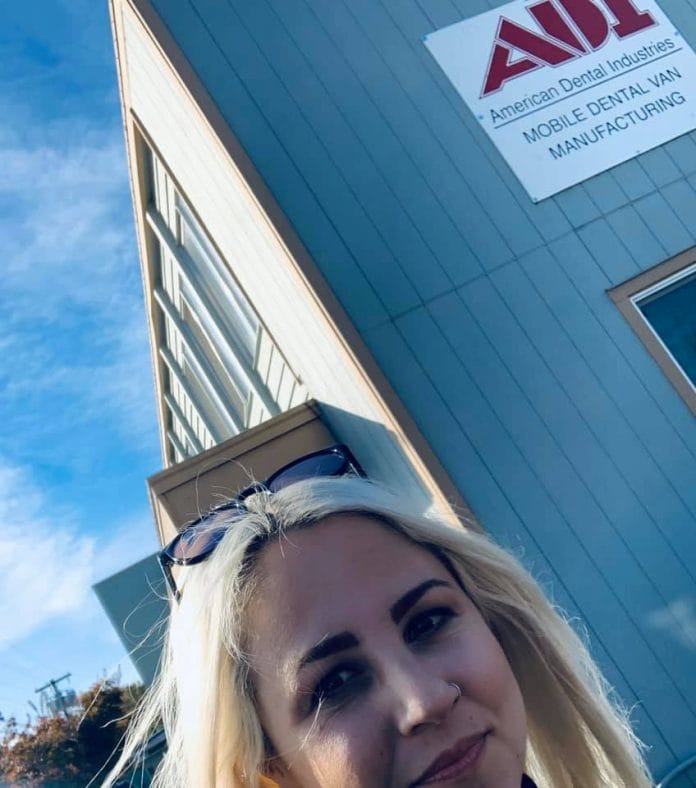 Located in Tualatin, Oregon, ADI is a family-owned business and has been operating for over 27 years. The patriarch, Tim Kitch, is also the founder and CEO. He was kind enough to spend the morning giving me a tour of the facility while sharing his passion and stories.
As I drove up to the unassuming building that was nestled among a cluster of other nondescript warehouses, I realized how easy it would be to pass right on by, unaware of the integral work they do each day. I walked through the front door and was surprised to see a vintage green dental unit on display, complete with a patient chair, handpieces, and spittoon. It was at this point that I realized just how long ADI had been in the mobile niche and how much I could learn from them.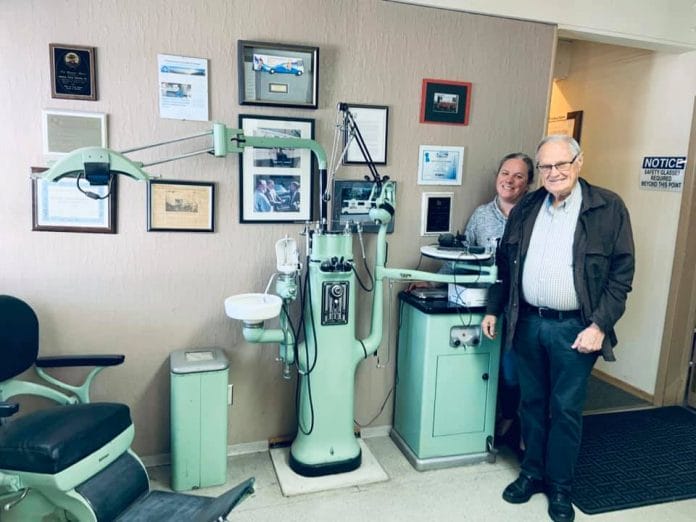 I was ushered into an office and soon began an in-depth discussion with the ADI team. It didn't take long for me to understand the depth of passion and vast knowledge they had obtained throughout the years. It was obvious they were quite familiar with the history of the dental industry, were comfortable with speaking dental lingo, and clearly comprehended the current climate.
It was also apparent the organization has a natural mission to help dental professionals provide care to underserved and indigent communities. One of their biggest clients, Medical Teams International, is a faith-based relief organization and is conveniently located down the street. They have also manufactured clinics for many other medical and dental organizations, such as the Deamonte Driver Mobile Dental Project. After explaining my past involvement with Adopt A Smile, a mobile dental organization in Minnesota, I was delighted to find out that ADI had actually designed and manufactured Adopt A Smile's dental van as well.
Customization in Mobilization
Tim described each step of the manufacturing process during my tour of the facility. I learned that the ADI team designs and builds dental RVs, vans, trailers, box trucks, and pods from the ground up and will also refurbish existing mobile clinics. Building a mobile clinic from scratch takes about six months and begins with a blank canvas: a Winnebago Commercial Shell.
As we walked around the factory, I was able to see a handful of mobile clinics at various stages of creation — an empty RV in which the first step was laying down solid flooring, a short bus which had just had the dental chair installed, and then another RV with a half-finished exterior wrap. ADI also offers a leasing program for small, single operatory buses, the perfect option for dental hygienists who can own and operate a mobile business.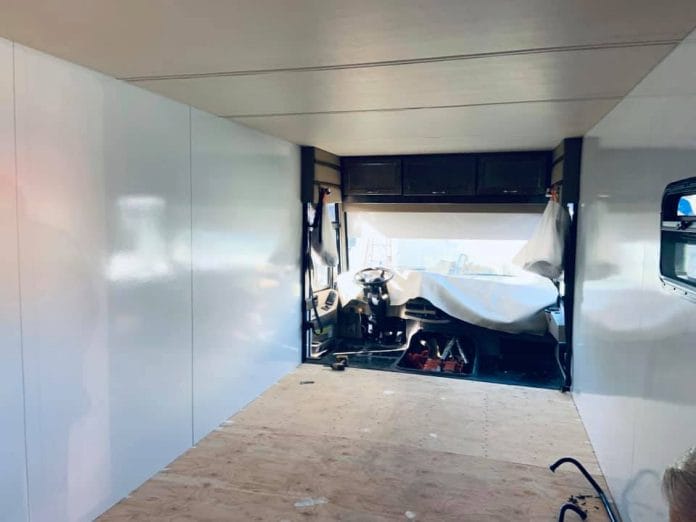 One of the most surprising things to me was how much the ADI team custom builds from scratch, from cabinets to generators, and more. The reason for this, Tim explained, is that mobile clinics are so customized that turnkey products may not fit in the allotted space. I was able to study some of the floor plans and designs of the clinics and was blown away at how many moving pieces go into each clinic. Not only does the team need to understand how to build the actual van, but they also need to understand how to install dental-specific products like x-ray units, autoclaves, compressors, and amalgam separators.
The details conveyed to me how much ADI also understood the minute-by-minute workings of a clinical day, including details that make a mobile clinician's life easier — things like having a pullout drawer to use while wrapping cassettes, having the capability for the passenger seat to swivel a full 180 degrees and double as a waiting room chair, or having cabinet doors built with white-board capability.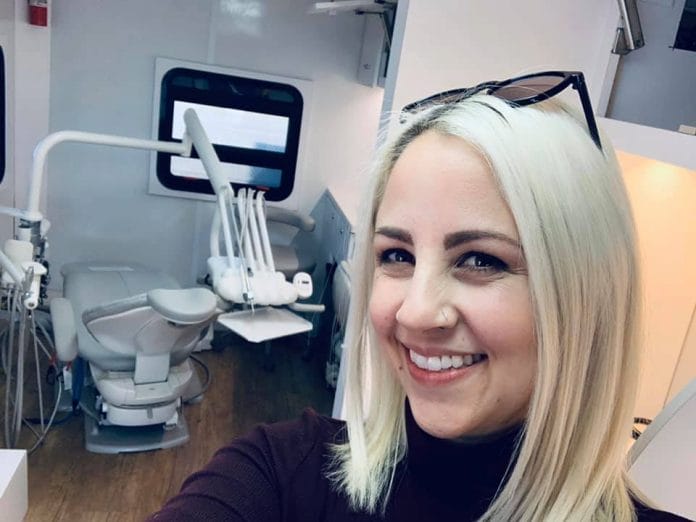 I was also impressed that the ADI team frequently plays more roles than just simply a manufacturer of mobile clinics. They also double as a great resource and support for clinicians who need to know how to get started in providing mobile services in their area. To me, it is evident that ADI has been a pillar in the mobile healthcare niche for decades now, and it was a privilege to spend time with industry leaders who are on the ground floor and making mobile dentistry possible.
Now Listen to the Today's RDH Dental Hygiene Podcast Below: