An executive director of an agency providing dental care to uninsured adults in North Carolina is one of three recipients of the 2021 Today's RDH Honor Awards. Sommer Wisher, RDH, BS, leads the Wake Smiles Program in Raleigh, the county seat.
Karyn Bragman, RDH, BS, nominated Wisher. She wrote, "Wake Smiles is the only dental clinic in Wake County that focuses on serving uninsured adults who live under the federal poverty guidelines. Sommer's passion for helping this underserved population in our area is evident in the way she works with her staff, local dentists and specialists, fellow hygienists, and with volunteers. She raises awareness and access to care for the people who need it most and do not have the means to meet their own needs."
Wisher volunteered at Wake Smiles long before becoming a dental hygienist. After obtaining her license, she resumed volunteering and "was recruited by my predecessor to take her job as executive director."
She added, "I believe my skill set, knowledge of dentistry, and deep passion for service led her to believe I was the perfect fit for the job, and I am so thankful she asked!"
When asked what the most time-consuming aspect of her job was, Wisher replied, "Fundraising."
"I wear many hats at Wake Smiles," she said. "But with a budget of over $350,000, I am constantly needing to raise funds in order to continue to do the work we do. That is also my favorite part of my job! It isn't hard to ask people for money when the work you do matters."
Wake Smiles was founded in 2001 and serves "thousands of uninsured adults in Wake County," according to the dental clinic's website. The dentists who started the clinic focused on treating adults who are 200% under the federal poverty guidelines. Many patients are referred by Safety Net Partners, and the clinic also accepts referrals from local homeless shelters and substance abuse recovery programs.
Wisher said the volunteer dental professionals at the clinic "already give so much."
"Dentists, hygienists, and assistants work really hard during the week, and they are tired," she said of her greatest challenge in asking her peers to do more. "It is hard to leave work and head into Wake Smiles, only to garb up in more PPE and see more patients after a long workweek."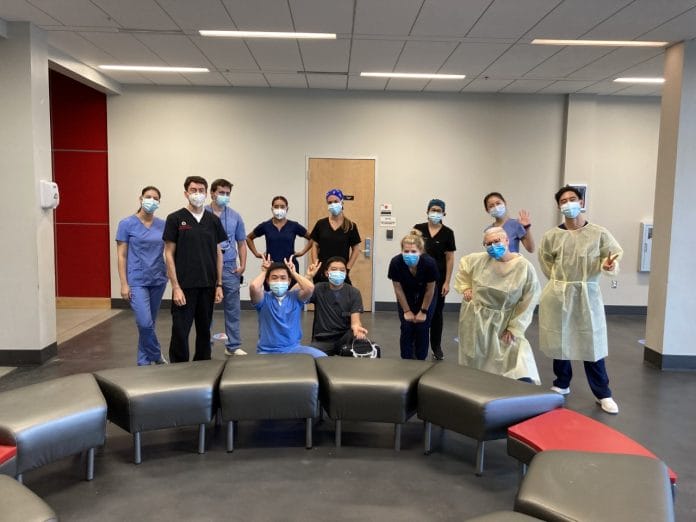 Wisher is actively involved in recruiting dental professionals for Wake Smiles. North Carolina hygienists practice under direct supervision, which can limit the volunteer opportunities for hygienists. Wake Smiles schedules patients and ensures continuity of care. The clinic has four operatories. Wisher is directly involved with the clinic's Systemic Oral Health Improvement Program.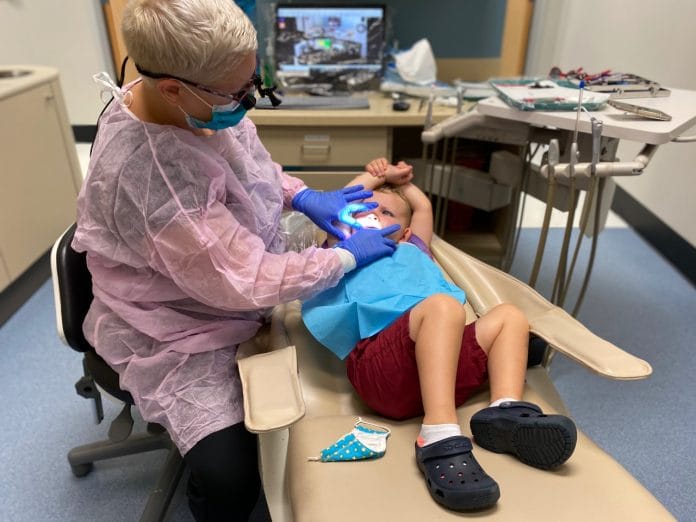 The COVID-19 pandemic did impact Wake Smiles. "We were shut down for three months, but that allowed us to implement teledentistry, and it gave dentists who did stay open the opportunity to serve in their offices to see our dental emergencies."
She said referrals to Wake Smiles have increased during the pandemic, and the clinic averages 40 calls a day related to needed dental care.
"Loss of work, insurance, etc., has led many people to us," she said. "Stress from COVID has increased the lack of great systemic health and has impacted oral health. We are seeing so many people with uncontrolled chronic illnesses."
Wisher began her career in faith-based services, working for two churches and a nonprofit ministry organization. She said she had always considered dentistry as a career and was torn by choosing between social work and the dental profession.
"The deciding factor for me to pursue dentistry came when a client came in seeking help at the nonprofit I worked at because he had a huge dental infection," she said. "His face was about doubled in size. We had nowhere to send him. I sat at my desk. I knew in my heart I wanted to help this man. I looked at my hands and knew I was capable, but I needed the education. I put in my notice a month later and went to school."
She obtained her dental hygiene degree from the University of North Carolina, Adam's School of Dentistry, in 2016. She later joined the adjunct clinical faculty staff at the university. She also worked at two Raleigh-area dental practices before joining Wake Smiles.
As for her future, Wisher is starting a podcast called "Flossed" in January 2022, and she said she hopes to "continue to raise my two beautiful children in a world where they know that we need to love others, give generously, and fight for what is right!"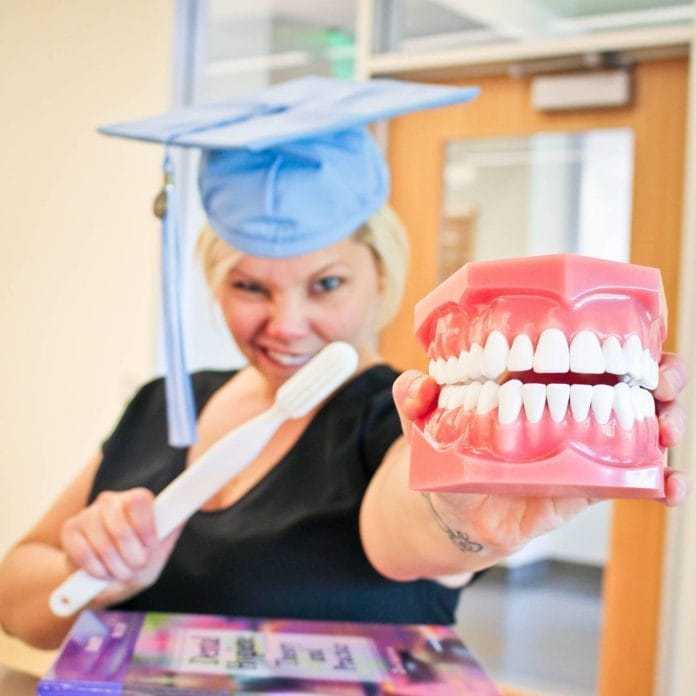 Listen to the Today's RDH Dental Hygiene Podcast Below: