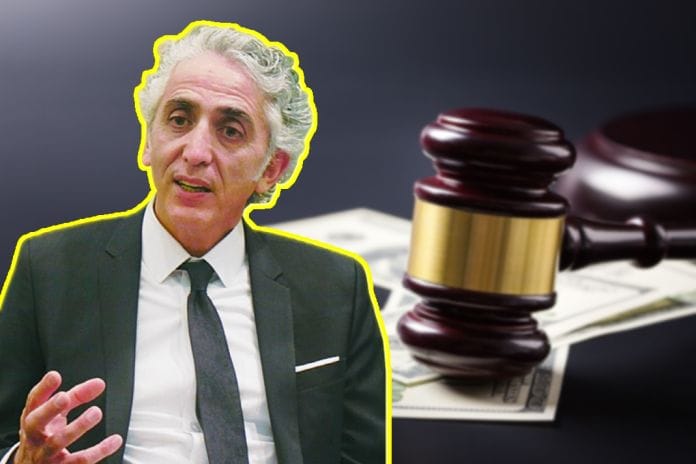 On Monday, March 11, 2019, an affidavit was officially filed before Judge M. Page Kelley in a Boston courthouse to support a criminal complaint of college admissions fraud against dozens of wealthy parents, including periodontist and professor of dentistry, Dr. Homayoun Zadeh. Those indicted include celebrities and prominent individuals such as Hollywood actresses Felicity Huffman and Lori Loughlin, as well as former CEOs, college coaches, and a fashion icon.
According to prosecutors, the indicted parents paid Edge College and Career Network, a Newport Beach college prep business owned by William "Rick" Singer, as much as $75,000 to have a stand-in take SAT or ACT exams on their children's behalf. The parents also allegedly bribed college coaches to identify the students as recruited athletes, exaggerating or completely falsifying their abilities in order to boost their standings in the admission process. Much of the fraudulent activity was allegedly centered on USC admissions, although other colleges such as Yale, Stanford, and UCLA were also targeted.
Periodontist and Professor of Dentistry Indicted
One of the indicted parents is a periodontist and professor of dentistry from Calabasas, CA, Dr. Homayoun Zadeh. Dr. Zadeh was a tenured associate professor at USC's Herman Ostrow School of Dentistry; he was also the director of USC's Advanced Education Program in Periodontology.
According to the affidavit, Dr. Zadeh conspired to bribe senior associate athletic director Donna Heinel to designate his daughter as a lacrosse recruit to facilitate her admission to USC, despite the fact that she did not play competitive lacrosse. In early December of 2016, Dr. Zadeh sent an email to his daughter's tutor with instructions to forward her "unofficial transcripts and SAT scores" to Rick Singer. Upon receipt of the transcripts and SAT scores, Singer forwarded them to Laura Janke, former USC Women's Soccer assistant coach, with the words: "Picture to follow for USC."
Within about two weeks, Janke created a fictional lacrosse profile for Dr. Zadeh's daughter and forwarded it to Singer, who in turn sent it on to Heinel. The profile composed by Janke falsely described Dr. Zadeh's daughter as having played with 2 lacrosse clubs in the Los Angeles area and performing at an "elite" level. Upon receipt of Janke's profile, Heinel created a separate profile on USC letterhead, which included the claim that Dr. Zadeh's daughter was "one of the top defenders within the youth club development league," and that she was a "player who knows how to work as a team in order to win."
On or about March 15, 2017, Heinel presented Zadeh's daughter to the USC subcommittee for athletic commissions as a prospective lacrosse recruit. In a lengthy text exchange that began on or about March 20, Singer pressed Dr. Zadeh for confirmation that his daughter would attend USC. Dr. Zadeh responded that his daughter had become "extremely upset as to why I am pressuring her to make a decision on the spot." He also indicated that his daughter sensed something was amiss. "I have not shared anything about our arrangement," Dr. Zadeh texted, "but she somehow senses it. She's concerned that others may view her differently."
In the end, it was agreed that Dr. Zadeh would follow through on his "agreement" and would pay a total of $100,000 to the Key Worldwide Foundation, a fake charity ran by Rick Singer as the CEO, in regular installations over a 6-month period starting April 1, 2017.
Dr. Homayoun Zadeh's Wife Also Implicated
On or about April 5, 2017, when a Key Worldwide Foundation employee emailed an invoice to Dr. Zadeh and his spouse for their "pledge" of $100,000, it was Dr. Zadeh's spouse who responded. She stated that she and Dr. Zadeh were "in the process of refinancing our house" in order to make the agreed-upon payments. She also offered to put $5,000 on her credit card as a sign of good faith, because she did not want Singer to think that "we are not fulfilling our end of the agreement."
On approximately October 5, 2017, Dr. Zadeh's wife, via email, informed the Key Worldwide Foundation employee in question that she and Dr. Zadeh had completed the refinancing process. She also complained that "[Homayoun] should have never agreed to pay you back" in such a short time frame.
Within a period of about a year and 3 months, starting from the end of May 2017, Dr. Zadeh made payments to Key Worldwide Foundation totaling $55,000. In late December 2017, Key Worldwide Foundation attested in a letter to Dr. Zadeh and his wife that there had been no exchange of goods or services for their "donations." (In March 2019, Dr. Zadeh's wife requested a tax receipt from Singer for the $25,000 they had "donated in 2018.)
Further Interactions Between Dr. Homayoun Zadeh and Rick Singer
Singer began cooperating with federal investigators since late September 2018. On or about October 25, 2018, Singer was directed by law enforcement agents to call Dr. Zadeh and inform him that Key Worldwide Foundation was being audited by the IRS. The following is an excerpt from the transcript of the call, which was recorded by law enforcement.
SINGER: So my foundation is being audited now, which is typical of all the foundations which have lots– lots of action.
DR. ZADEH: Sure. Sure.
SINGER: And so what I wanted to make sure is that when [inaudible] they asked about your guys' payment—
DR. ZADEH: Right.
SINGER: –so I just want to make sure that obviously I'm not going to tell the IRS that we got [your daughter] in through—
DR. ZADEH: Right.
SINGER: –lacrosse—
DR. ZADEH: Right.
SINGER: –and Donna Heinel at USC.
DR. ZADEH: Right.
SINGER: Right?
DR. ZADEH: Right.
SINGER: And, you know, we created a profile that wasn't real.
DR. ZADEH: Right.
SINGER: Right? For lacrosse. I just want to make sure that we're on the same page that we're not going to say that. What we are going to say is that your donation is going to my foundation which essentially—
DR. ZADEH: Yeah.
SINGER: –is helping underserved kids.
DR. ZADEH: Right.
SINGER: You good with that?
DR. ZADEH: Okay, yeah.
As of this writing, Dr. Zadeh's current status at USC is unclear. He has been charged by criminal complaint of conspiracy to commit mail fraud and honest services mail fraud. Dr. Zadeh's initial appearance in federal court is set for March 29, 2019 in Boston, MA.