Alternative solutions for environmentally friendly personal protective equipment (PPE) are needed in order to reduce the amount of medical waste created by dental offices. This can start with dental hygienists who have always had a public health advocacy role since the profession's inception.
Environmental health and safety are included within that realm of public health for dental hygienists. The American Dental Hygienists' Association's (ADHA) Code of Ethics states that dental hygienists should aim to "…to preserve natural resources and…to show concern for the global environment" as part of the fundamental principle of community.1
One potential solution would be PPE that fulfills the Occupational Safety and Health Administration (OSHA) and the Centers for Disease Control and Prevention's (CDC) requirements while being environmentally friendly.6
Based on the CDC's recommendations, dental professionals need to wear tested and approved PPE that acts as an effective barrier against airborne particles which may contain COVID-19. Dental hygienists wear more PPE than the average medical professional or layperson because a patient cannot wear a mask during dental treatment. Consequently, they produce large amounts of PPE waste.7
COVID-19's Impact on PPE Supply
The high use rate of masks and respirators has contributed to a PPE shortage as the supply could not adequately keep up with demand.1,7 The FDA currently updates their EUAs (emergency use authorizations for medical devices) weekly to address shortages and provide guidelines to deal with this.5 Leaders in industrial research companies have seen a spike in sales of nonwoven fabrics (the material that makes up many PPE items, such as masks, gowns, and wipes). Masks and respirators were not originally designed to be worn for long periods of time. Once water droplets emitted from the wearer's breath lands on the fibers of the mask, the negative magnetic charge that traps particles is eliminated, and the mask becomes ineffective for filtering pathogens.23
In an effort to conserve PPE, the CDC has suggested protocols that include using PPE past the manufacturer's shelf life and using the same piece of PPE for multiple patients. The CDC even developed a "burn rate calculator" that healthcare workers can use to determine how long their PPE supply will last.8 These recommendations have emphasized rationing supplies and using them beyond the manufacturer's product standards. These guidelines create significant risk, and it has been advocated that healthcare workers should not be subjected to sub-optimum PPE situations.22
PPE shortages have spurred the production of counterfeit respirators that falsely claim to be NIOSH-approved. The CDC has found over 60 counterfeit masks and respirators. Indications of a counterfeit mask include NIOSH being spelled wrong on the mask, absence of the (TC) approval number or NIOSH markings, the use of fancy fabric or decorations, a statement saying the masks are approved for use by children, and/or ear loops in place of traditional bands that wrap over the head. Genuine respirators must display the NIOSH name or logo, filter class (N, P, or R), filter efficiency level (95, 99, or 100), the NIOSH approval number, the brand name, model number, and the registered company trademark or abbreviation.4
The Environmental Impact of PPE Use
The EPA has urged the public and health care workers alike to dispose of PPE in the regular trash unless it contains biohazard materials. Biohazardous items should be disposed of in a sealed bag/container and processed through disinfection before being able to enter a regular landfill.14 Regardless, PPE still ends up as litter or pollution. These items can find their way into freshwater and marine environments by way of drainage systems. In 2010, 4.8-12.7 million metric tons of mismanaged plastic waste generated on land was found to have entered the marine environment with 1.2-2.4 million metric tons of that entering by river.26
When plastics degrade, they release greenhouse gasses and contribute to the global carbon load by 15%.26 Not all plastics degrade equally. Polypropylene, the material that makes up the protective layer or layers in masks, gowns, and respirators, has a long half-life and is not decomposable. Instead, degradation from light, temperature, and oxidation disintegrates the plastic into smaller particles known as "microplastics."16 These tiny pieces of plastic, or microplastics, can harbor viruses or bacteria that end up in foods meant for human consumption, can enter the public water supply, or can even end up in the ocean where marine animals can mistakenly ingest them.1,10 Researchers have discovered that microplastics can perforate into organs, like the liver or intestines, and enter the circulatory system to cause inflammation or altered biological function.27 In the Gulf of Mexico, microplastic concentrations are considered to be the highest reported globally.12
Other countries have seen a rise in medical waste and pollution due to the improper disposal of such waste. In March 2020, it was reported that China was disposing of over 6,000 tons of medical waste per day, which was well over 2,000 tons more than usual.31 In the same month, it was reported that a plethora of masks were found along Hong Kong hiking trails and beaches.18 Masks could become a new emerging source of plastic microparticles in the environment.16
Issues with Recycling PPE
While it is possible to recycle polypropylene (PP), the process requires extra steps when compared to normal plastic recycling. The "normal" steps include collection, sorting, cleaning, reprocessing, and then the production of new products. Recycling PP includes sterilization, melting the plastic at extremely high temperatures of up to 4640 °F, and then cooling the product. Afterward, the PP is cut into granules and put under a vacuum to remove any residual molecules, which is followed by blending the melted PP with virgin PP. These processes require special facilities. Currently, only 1% of polypropylene is being recycled.21 While it seems that recycling may be an easy solution, it can be difficult to separate the layers of polypropylene from used PPE.
Alternative Solutions
A fundamental principle of dental hygiene has always been prevention. In order to protect the environment from medical waste, the prevention of waste must be a viable solution. The ideal environmentally friendly PPE would need to be an effective barrier against pathogens while able to endure sterilization without integrity degradation.
Innovative and imaginative solutions are emerging as possible resolutions. Medical doctors and fashion designers have collaborated to create masks out of polypropylene surgical instrument wraps. Preliminary testing has shown a filtration rate of up to 86% with these products, and the fabric is able to be autoclaved up to five times.28
A textile company has been testing a new three-layer mask that features an outside layer of spun-lace polyester with a spun-bonded polypropylene layer on the inside. While it is not biodegradable, the mask can be sterilized in an autoclave multiple times and safely reused. The company is aiming for an N95 certification.29
One study showed that silk fabric demonstrates hydrophobic, antibacterial, antimicrobial, and antiviral properties. Researchers recommended its use as a protective layer on top of N95 respirators.25 Fabrics infused with different types of metal have been explored as a viable material for filtration in masks. Metal inhibits the growth of bacteria, which is what viruses require to replicate and spread. Ongoing testing of fabric with embedded zinc, copper, or silver shows that the metal essentially deactivates the COVID-19 virus.15
A fabric containing silicon nitride (which can neutralize respiratory viruses) has been created and aims to be used for masks as well.30 Thus far, research shows promise for this type of mask as sufficient protection against airborne pathogens.
Another viable solution is the creation of new fabrics that can effectively filter pathogens and be washed and reused while still maintaining filtration efficiency. Various textile companies have been working to do just that. Preliminary tests at prominent universities have confirmed the efficacy of newly designed cloth masks that are equivalent to N95 respirators.11 A footwear company has developed a mask made from coffee beans that have been found to be biodegradable, reusable, and antibacterial. The coffee yarn fabric also features silver nanotechnology. The company's founder expressed that they are working on developing an N95 and N99 filter for the mask.13,19
According to a study done by a college of technology, bamboo exhibits antibacterial characteristics, and companies are making bamboo fabric into masks and gowns.2 These new fabrics could be a solution to reduce plastic waste and PPE shortages. These fabrics remain experimental and long-term use could potentially affect the integrity of the materials. It is unknown how well these fabrics hold up to washing and disinfecting procedures. All of these fabrics and masks would require further and extensive testing, especially for their use in dental hygiene.
Price Gouging and Cost Comparison
Good quality PPE items have been difficult to acquire, and prices have surged since March 2020. Mask prices have increased six times, N95s have tripled in price, and gown prices have doubled. Even the World Health Organization (WHO) expressed concern about price increases putting healthcare workers at risk and affecting the supply chain for accessible PPE.9
As a result, dental offices have resorted to charging patients an additional "PPE fee" to cover the inflated prices.20 A solution to this issue would be to use PPE that can be safely reused, such as washable gowns. At the initial cost of about $250 dollars, a case of 12 reusable gowns allows for 50 washes before replacement. This amounts to 600 uses. Conversely, a bag of ten disposable gowns that costs $31.50 each equals almost $2,000 for 600 uses. Although there may be extra expenses involved with washing and/or sending out reusable items for cleaning, the environmentally friendly PPE is readily available and would likely cost less than purchasing difficult-to-find items and then disposing of them. Thus, another potential benefit of reusable PPE that still protects the dental hygienist and patient is saving money and protecting the environment.
Conclusion
There has yet to be a perfect solution to this complex problem. The COVID-19 pandemic has changed how the world uses and needs PPE. From price gouging and counterfeit masks, obtaining genuine, safe PPE has been severely problematic. Current methods to conserve and reuse non-reusable PPE pose risks. The protection of the environment at the expense of the health of humans has become an unfortunate consequence of the COVID-19 pandemic. Although vaccines are being distributed, they are not widely available to all as of yet. Until then, PPE remains to be highly needed commodity amongst dental professionals.
Current research and development feature new and innovative possibilities for environmentally friendly PPE. Further research, development, and tests of environmentally PPE must be completed to confirm use for the dental hygienist. The advancement of medical-grade reusable fabrics could be the answer to protecting both the dental hygienist and the environment. As the COVID-19 pandemic continues, the emergence of environmentally friendly PPE may be a silver lining.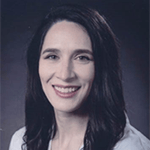 Beth Victor is a second-year student at Collin College in McKinney Texas. She has a master's degree in Kinesiology from Georgia Southern University. She was the team captain of the women's fencing team at her alma mater, the University of North Carolina at Chapel Hill. In her spare time, she enjoys skydiving, of which she has participated for 21 years and has 2000 jumps.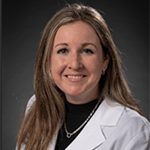 Julia Homan is a second-year student at Collin College Dental Hygiene School in Mckinney. She has an Associate of Science from Collin College, a Bachelor of Arts in Biology from UNT, and is currently working on a Bachelor of Science in Dental Hygiene from TWU. She was the Vice President and Social Events Chair in UNT's chapter of Tau Sigma Honor Society. In her spare time, she enjoys spending time with her family and enjoying any adventure in the outdoors.
Listen to the Today's RDH Dental Hygiene Podcast Below:
References 
Al Muhdhar, M.H.I., Sumberartha, I.W., Hassan, Z.B., Rahmansyah, M.S., Tamalene, M.N., Faradia, B.R. Composition of Macroplastic Waste Type in Ternate Island Ocean, Indonesia. Advances in Environmental Biology, 2020; 14(8): 29+. Retrieved from https://go.gale.com/ps/anonymous?id=GALE%7CA637653525&sid=googleScholar&v=2.1&it=r&linkaccess=fulltext&issn=19950756&p=AONE&sw=w.
Anand, S.C., Kennedy, J.F., Miraftab, M., Rajendran. Medical and Healthcare Textiles, 2010: 171-80. Boca Raton, FL. Woodhead Publishing. Retrieved from https://www.sciencedirect.com/book/9781845692247/medical-and-healthcare-textiles.
Beemsterboer, P. L. (2017). Ethics and law in dental hygiene, 3rd ed. St. Louis, MO. Elsevier.
Counterfeit Respirators / Misrepresentation of NIOSH-Approval. (2021, February 9).  Centers for Disease Control and Prevention. Retrieved from https://www.cdc.gov/niosh/npptl/usernotices/counterfeitResp.html.
FDA. (2021, February 22). Face Masks, Including Surgical Masks, and Respirators for COVID-19. Food and Drug Administration. Retrieved from https://www.fda.gov/medical-devices/coronavirus-covid-19-and-medical-devices/face-masks-including-surgical-masks-and-respirators-covid-19
Guidance for Dental Settings; Interim Infection Prevention and Control Guidance for Dental Settings During the Coronavirus Disease 2019 (COVID-19) Pandemic. (2020, December 4). Centers for Disease Control and Prevention. Retrieved from https://www.cdc.gov/coronavirus/2019-ncov/hcp/dental-settings.html.
Infection Control Guidance for Healthcare Professionals about Coronavirus (COVID-19). (2020, June 3). Centers for Disease Control and Prevention. Retrieved from https://www.cdc.gov/coronavirus/2019-ncov/hcp/infection-control.html.
Summary for Healthcare Facilities: Strategies for Optimizing the Supply of PPE During Shortages. (2020, December 29). Center for Disease Control and Prevention. Retrieved from https://www.cdc.gov/coronavirus/2019-ncov/hcp/ppe-strategy/strategies-optimize-ppe-shortages.html.
Chaib, F. (2020, March 3). Shortage of Personal Protective Equipment Endangering Health Workers Worldwide. World Health Organization. Retrieved from https://www.who.int/news/item/03-03-2020-shortage-of-personal-protective-equipment-endangering-health-workers-worldwide.
Danopoulos, E., Jenner, L. C., Twiddy, M., Rotchell, J. M. Microplastic Contamination of Seafood Intended for Human Consumption: A Systematic Review and Meta-Analysis. Environmental Health Perspectives. 2020; 128(12): (126002). https://ehp.niehs.nih.gov/doi/10.1289/EHP7171.
Davis, R.S. (2020, July 23). Quality Fabric of the Month: Effective Combination. Textile World. Retrieved from https://www.textileworld.com/textile-world/quality-fabric-of-the-month/2020/07/quality-fabric-of-the-month-effective-combination/.
Di Mauro, R., Kupchik, M.J., Benfield, M.C. Abundant Plankton-Sized Microplastic Particles in Shelf Waters of the Northern Gulf of Mexico. Environmental Pollution. 2017; 230: 798-809. Retrieved from https://doi.org/10.1016/j.envpol.2017.07.030.
Dodhiya, M. (2020, June 9). Vietnamese Company Creates World's First Eco-Friendly, 100% Vegan, Coffee Face Mask. Totally Vegan Buzz. Retrieved from https://www.totallyveganbuzz.com/news/vietnamese-eco-friendly-vegan-coffee-face-mask/.
EPA. (2020, May 12). EPA Stresses the Importance of Recycling and Proper Disposal of Personal Protective Equipment. United States Environmental Protection Agency. Retrieved from https://www.epa.gov/newsreleases/epa-stresses-importance-recycling-and-proper-disposal-personal-protective-equipment.
Esposito, F. (2020, June 30). Ascend Aiming Technology at Surgical Masks. Plastics News. Retrieved from https://www.plasticsnews.com/news/ascend-aiming-technology-surgical-masks.
Fadare, O. O., Okoffo, E. D. Covid-19 Face Masks: A Potential Source of Microplastic Fibers in the Environment. The Science of the Total Environment, 2020; 737: (140279). Retrieved from https://doi.org/10.1016/j.scitotenv.2020.140279.
Fischer, R. J., Morris, D. H., van Doremalen, N., Sarchette, S., Matson, J., Bushmaker, T., Yinda, C.K., Seifert, S.N. Gamble, A., Williamson, B.N., de Wit, E., Lloyd-Smith, J.O., Munster, V. J. Effectiveness of N95 Respirator Decontamination and Reuse against SARS-CoV-2 Virus. Emerging Infectious Diseases Journal. 2020; 26(9): 2253-55. Retrieved from https://wwwnc-cdc-gov.library.collin.edu/eid/article/26/9/20-1524_article.
Ho, S. (2020, March 3). Face Masks Polluting Hong Kong Beaches and Hills Since Coronavirus. Green Queen. Retrieved from https://www.greenqueen.com.hk/face-masks-polluting-hong-kong-beaches-hills-since-coronavirus-began/.
Ho, S. (2020, Jun 9). Vietnamese Company Creates World's First Biodegradable Coffee Face Mask. Green Queen. Retrieved from https://www.greenqueen.com.hk/vietnamese-company-creates-world-first-biodegradable-coffee-face-mask.
Larson, K. (2020, November 5). Dental, Medical Offices Spending More on PPE – And You May Be the One Paying for It. ABC News. Retrieved from https://abc7news.com/ppe-surcharge-coronavirus-dentist-medical-bills/7684531/.
Leblanc, R. (2019, May 9). An Overview of Polypropylene Recycling; New Technologies Promise to Help Boost Recycling Rate. The Balance Small Business. Retrieved from https://www.thebalancesmb.com/an-overview-of-polypropylene-recycling-2877863.
McIntyre, C. R., Wang, Q. Physical Distancing, Face Masks, and Eye Protection for Prevention of COVID-19. The Lancet. 2020; 395(10242): 1950-51. Retrieved from https://www.thelancet.com/journals/lancet/article/PIIS0140-6736(20)31183-1/fulltext.
Olivo, T. (2020, August 5). Nonwovens on the Front Lines. Nonwovens Industry. Retrieved from https://www.nonwovens-industry.com/issues/2020-08/view_features/nonwovens-on-the-front-lines/.
Occupational Health and Safety Administration. (n.d.). Respiratory Protection. United States Department of Labor. Retrieved from https://www.osha.gov/respiratory-protection.
Parlin, A.F., Stratton, S.M., Culley, T.M., Guerra, P.A. (2020, September 18). A Laboratory-Based Study Examining the Properties of Silk Fabric to Evaluate its Potential as a Protective Barrier for Personal Protective Equipment and as a Functional Material for Face Coverings During the COVID-19 Pandemic. PLOS One. Retrieved from  https://journals.plos.org/plosone/article?id=10.1371/journal.pone.0239531.
Patrício Silva, A.L., Prata, J.C., Walker, T.R., Campos, D., Duarte, A.C., Soares, AMVM, Barcelò, D., Rocha-Santos, T. Rethinking and Optimising Plastic Waste Management Under COVID-19 Pandemic: Policy Solutions Based on Redesign and Reduction of Single-Use Plastics and Personal Protective Equipment. Science of the Total Environment, 2020; 742(10): (140565). Retrieved from https://doi.org/10.1016/j.scitotenv.2020.140565.
Pirsaheb, M., Hossini, H., Makhdoumi, P. Review of Microplastic Occurrence and Toxicological Effects in Marine Environment; Experimental Evidence of Inflammation. Process Safety & Environmental Protection. 2020; 142: 1-14. Retrieved from https://www.sciencedirect.com/science/article/abs/pii/S0957582020315366.
Steiner, A. (2020, May 5). 'Masked Crusaders' Sew Upcycled Medical-Grade Masks for Front-Line Medical Workers. MinnPost. Retrieved from https://www.minnpost.com/health/2020/05/masked-crusaders-sew-upcycled-medical-grade-masks-for-front-line-medical-workers/.
Vas Nunes, G. (2020, May 26). TTG Introduces Innovative Composite Fabric for Medical Face Masks. Business Wire. Retrieved from https://www.businesswire.com/news/home/20200526005060/en/TTG-Introduces-Innovative-Composite-Fabric-for-Medical-Face-Masks.
Williams, P. (2020, July 21). PathogenX Announces National Distribution for PX2 Technology. BioSpace. Retrieved from https://www.biospace.com/article/releases/pathogenx-announces-national-distribution-for-px2-technology-/.
China Disposes of 159,000 Tonnes of Medical Waste Amid Epidemic. (2020, March 17). Xinhua Net, CN News. Retrieved from http://www.xinhuanet.com/english/2020-03/17/c_138887472.htm.