A public health hygiene practitioner who launched a nonprofit geared toward underserved women and children is one of the three recipients of the Today's RDH Honor Awards.
Jessica Jean-Burton, RDH, PHDHP, MPA, launched Nurturing Smiles to improve "access to oral health services for pregnant women, women of childbearing ages, and children in underserved communities," according to her nomination for the award.
With the current focus in Philadelphia, the birthplace of many Nurturing Smiles events, their most recent "Love Mothers" initiative provides pregnant women housed in local residential shelters with oral screenings and fluoride varnish treatments.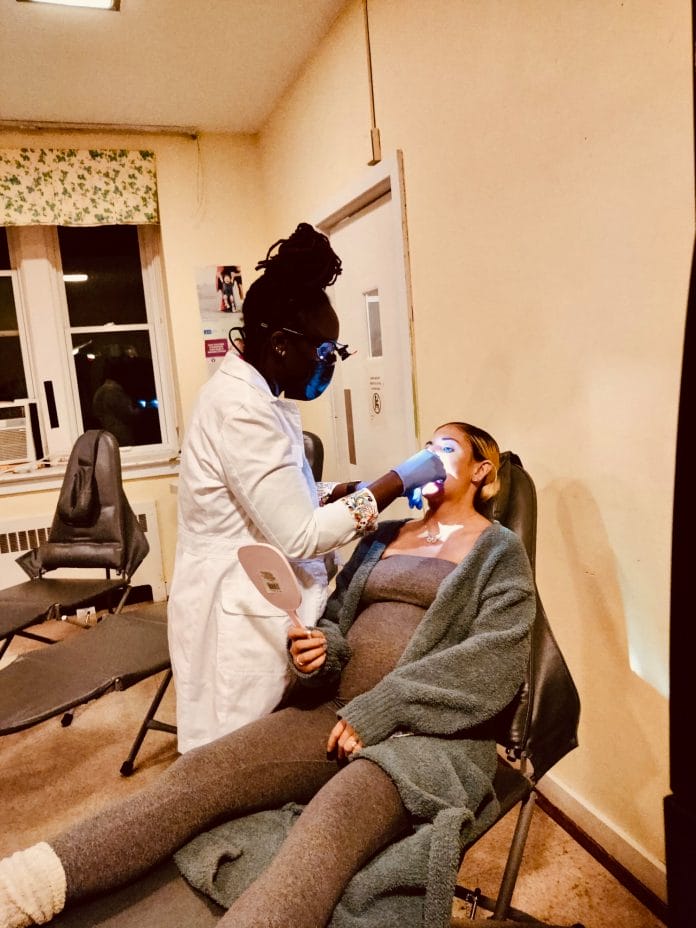 Nurturing Smiles partnered with Mother's Home, a shelter in Upper Darby, PA, and provided dental services and collaborated with sponsorships and partnerships to provide home-cooked holiday meals to the mothers. During another event, Nurturing Smiles gave away book bags containing school and dental supplies to the South Philadelphia area. With leftover supplies, Nurturing Smiles donated to West and North Philadelphia schools.
"It felt amazing to help our local communities and to see the excitement on all the children's faces," she explained.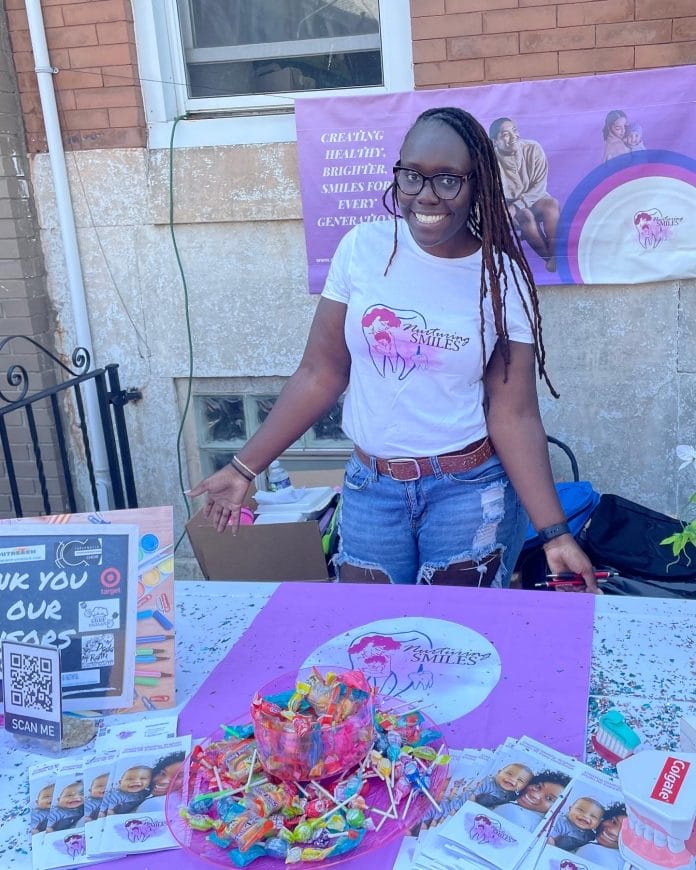 Nurturing Smiles is planning to have a week-long "I Have A Dream" event in January 2023 in partnership with Temple University. Dedicated to the late Dr. Martin Luther King, the event will host 40 children at the university's children's dental clinic to provide preventive oral hygiene care, including radiographs, hygiene treatment, sealants, fluoride, and exams.
"It is our hope for these children to establish a dental home through Temple or Nurturing Smiles for continued preventative care," Jean-Burton explained. "We are excited for this partnership which is a start to greater opportunities."
Jean-Burton is working toward launching similar partnerships in the future with Lincoln University, Autism Hope, Miriam Medical Clinic, and Healthy Teeth Healthy Children.
Jean-Burton, who obtained her dental hygiene degree from Harcum College in Bryn Mawr, PA, in 2017, sought a public health dental hygiene practitioner (PHDHP) license, which laid the groundwork for the inspiration that later became Nurturing Smiles.
"My will and desire to reach communities in a different way outside the norm guided what would eventually be the path to my future endeavors," she mentioned in an interview with Today's RDH. "My PHDHP license currently provides me with the rewarding opportunity to connect two sides of a puzzle into one picture."
"My PHDHP license takes that one step further, allowing me to focus on specific community needs within the realm of oral hygiene, break down barriers to access, and break down barriers to cost, all while providing the utmost quality of care."
Nurturing Smiles was launched during the time she was pursuing a master's in public administration with a focus on nonprofit health management. This advanced degree reflected her desire to be "more proficient in management, analysis, leadership development, and social entrepreneurship." With the impact of the pandemic, she found it difficult to obtain funding as many companies cut back on sponsorships, and this led to her personally funding the organization.
Jean-Burton said, "Nurturing Smiles relies heavily on donations as a starter organization. We have been functioning on my own funds, donations made by our board members, and small donations from family, friends, and sponsors who donate supplies for our events. The biggest challenge I faced starting Nurturing Smiles was finding the right people to help guide me."
When asked if she had any acknowledgments, she mentioned she was grateful for the help of her nonprofit coach Shalita O'Neal and her mentor Helen Hawkey. The latter is the current president of the Pennsylvania Coalition of Oral Health. She also acknowledged past and present board members of Nurturing Smiles: Ashley Jones, Dr. Karen Baskerville, Tahar Mattavous, Najja Rannie, Elizabeth Lucate, Tiara Ashley, Dr. Charles Tolliferreo, and Rheaz Khan, as well as the organization's past and present volunteer staff: Roseanne Matthews, Theresa Sims, Jasmine Morales, Tiffany Kilpatrick, and Yasmin Ismail.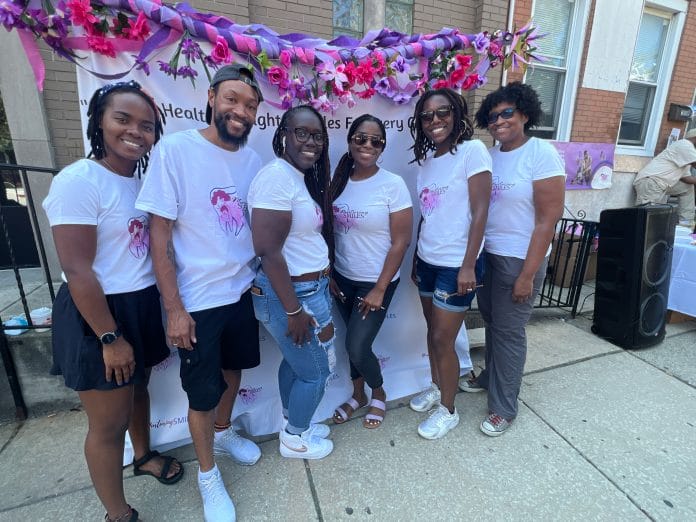 "I want to thank all of our sponsors, partnerships, and everyone who has donated to Nurturing Smiles. You have given us the opportunity to do what we love. You believed in our mission, and we look forward to your continued support."
"I want to thank my husband, Kenya T. Burton, for his continued support," Jean-Burton said. "At age 14, he was the first person I shared my vision with. He believed in that dream, as well as contributed in so many ways. He was there through many long, sleepless nights."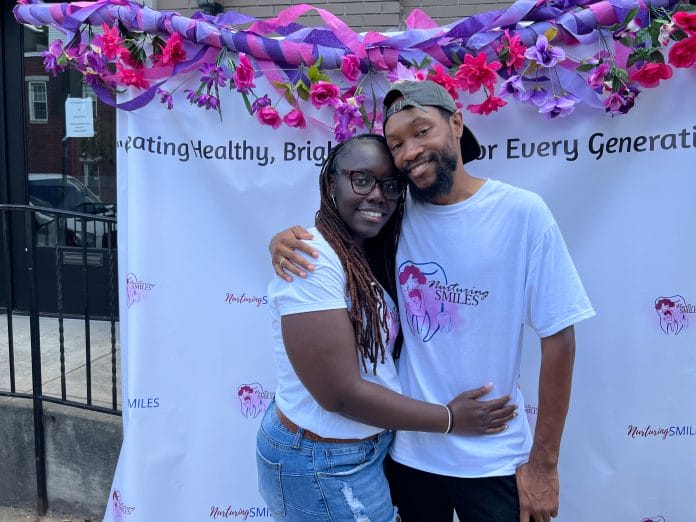 She would also like to thank her parents, who immigrated from Haiti in 1980. Their hard work and sacrifice allowed Jean-Burton to pursue her ongoing goal of becoming a dentist. She initially majored in biology at Lincoln University but did not get into a dental school program, leading her to the dental hygiene program at Harcum.
When asked why she started Nurturing Smiles prior to graduating, she said, "Graduating with honors first [from Harcum] granted me the confidence needed to push forward to obtain my master's and launch the organization while still working towards my dream of becoming a dentist."
"I felt the compelling urge that this vision could no longer wait. After years of planning, I came to the conclusion that no time is the right time; taking the risk and stepping out on faith was the way to go."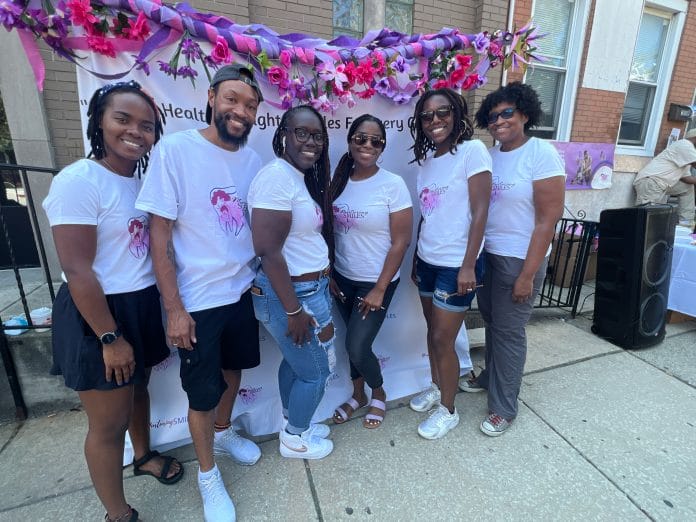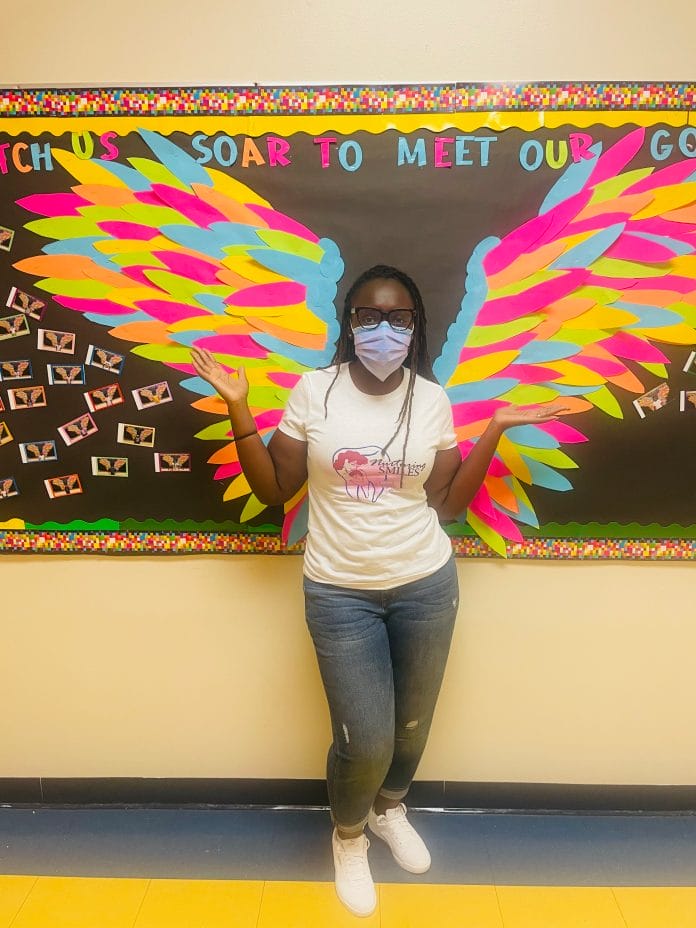 Before you leave, check out the Today's RDH self-study CE courses. All courses are peer-reviewed and non-sponsored to focus solely on high-quality education. Click here now.
Listen to the Today's RDH Dental Hygiene Podcast Below: