A Utah hygienist who creates educational content for dental hygiene educators and students, as well as reaches out in her community by volunteering annually, is one of three recipients for the 2021 Today's RDH Honor Awards.
Shelley Brown, MEd, RDH, also has developed a sideline business for treating homebound patients in her state.
Melia Lewis, MEd, BSDH, RDH, who nominated Brown for the award, said of her colleague, "She is eager to always learn more and find better ways that are researched based to do our jobs better and be better for patients. She loves deeply her patients, students, and her family."
Brown, who resides in Orem, Utah, with her husband and four sons, is an adjunct faculty member at the Utah College of Dental Hygiene, where she also graduated from in 2008. As a student, she enjoyed mentoring and tutoring fellow students, and she was asked by the university to join the faculty a year after graduating.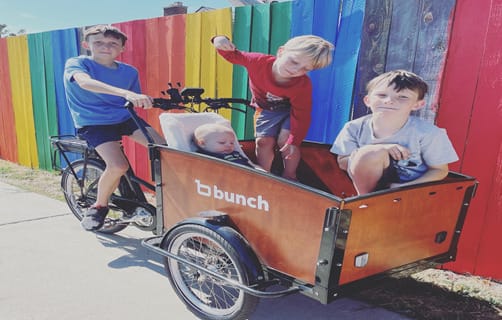 "Some favorite moments from teaching are seeing a concept click in a student's mind and hearing my past students tell me that they hear me in their heads still teaching them even in private practice," Brown said. She also worked in private practice for 10 years.
In addition to teaching, she teamed up with Lewis, Jessica Atkinson, MEd, BSDH, RDH, and Candi Kidd. RDH, BSDH, to form an educational company called Hygiene Edge. The company's website features dozens of videos that are slanted toward dental hygiene schools. Brown recently earned a master's degree in instructional design "to complement my career as an educator, international speaker, and consultant. Instructional design focuses on creating and providing training to others."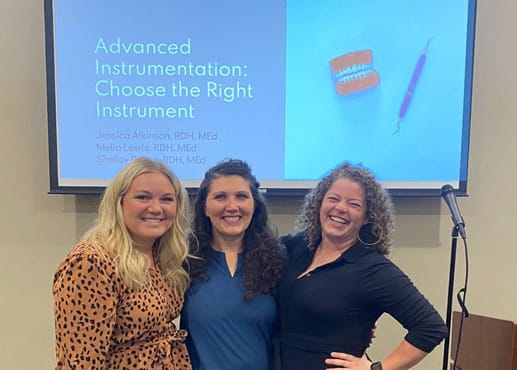 Brown said, "We started making videos for our students to better understand concepts, instrumentation, and techniques. We then realized that many other students and practicing hygienists would also benefit from this as well, so we started a YouTube channel and website for our content. We have dental, hygiene, and assisting schools all over the world supplement their lectures with our videos."
The Hygiene Edge website also contains links to blogs and a podcast. The former is called Hygiene EDGEucators, and Brown said the episodes discuss "all things dental education from the class to the clinic."
Brown outlined the future vision for Hygiene Edge as, "Our goal is to inspire students to be their best, promote industry best practices, continue to provide helpful content to dental professionals, help educators navigate the clinic and classroom, and provide CE by speaking internationally."
In 2019, Brown took advantage of a change in Utah law to provide dental hygiene treatment to homebound patients.
"It started when I had a neighbor who was homebound and needed dental care," she said. "It had recently become legal for hygienists in Utah to provide services like prophys, OHE, periodontal therapy, fluoride, etc., to homebound patients in collaboration with a dentist. So I initially started Homebound Smiles, LLC, to be able to care for my neighbor."
Brown remains very involved in giving back to her community, and she has volunteered for Give Kids a Smile since 2008 and Special Olympics since 2010.
"I realize how grateful I am for my career and the skills that I have gained and can share with those in need," she said. "At a Special Olympics, I was doing oral cancer screenings and found a large and suspicious lesion on the tongue of one of the Olympians, and we were able to give her a referral to a specialist ASAP. I love that we focus on the prevention side of dentistry and giving patients the tools to prevent oral health disparities."
Listen to the Today's RDH Dental Hygiene Podcast Below: