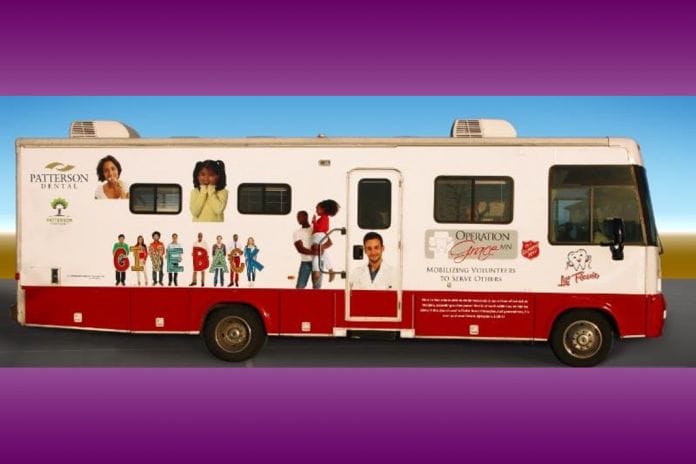 Once again, another new year is upon us! For some of the lucky ones, a new year is a time of hope, inspiration, and maybe even change! For others, perhaps more "seasoned" life veterans, a new year is simply a reminder of the many unkept New Year's resolutions that have vanished somewhere amidst the short, dark days of January.
For dental hygienists, a lengthy break from the clinical op is rather uncommon, so returning to the office after the holiday break and into the new year offers a rare sense of vigor, optimism, and maybe a little bit of pep in our step. A break from the op allows us to step back, evaluate our professional life, and make a few career-oriented New Year's resolutions. Whether its sharpening instruments more frequently, adhering to better ergonomic practices, or exploring non-traditional roles—how you begin a new year can often set the pace for the entire year.
How has 2019 begun for you? With hope? Optimism? Or frustration and apathy? Oftentimes, our New Year's resolutions consist of unattainable goals that are simply out of reach. "Simply out of reach" is my polite way of implying that it may be time to throw away our favorite pair of jeans from high school because we will never, ever be that size again. So how do we create a resolution that is attainable, fulfilling, and has the chance to positively affect your life and directly change someone else's?
The answer? By volunteering your clinical skills! Whether you travel abroad or volunteer in your own backyard, there is nothing more rewarding than giving to those that need your help! No matter if you choose to volunteer once each week or once a year, it's never been a better time to give back.
Join me as we begin a series highlighting clinical volunteer opportunities across the country. It is my hope to inspire, invoke passion, and perhaps provide you with fodder for a New Year's resolution which you can actually keep!
Operation Grace MN is a non-profit, mobile dental team that provides free preventive and restorative care across Minnesota. Utilizing volunteer clinicians like dental therapists and direct access hygienists, Operation Grace clinics take place in a dental RV as well as portable dental units set up in host sites such as schools, homeless residences, and community centers. Since its launch in 2014, the program has provided over $1.3 million in donated dental services to underprivileged communities. To learn more about Operation Grace, visit www.OperationGraceMN.org.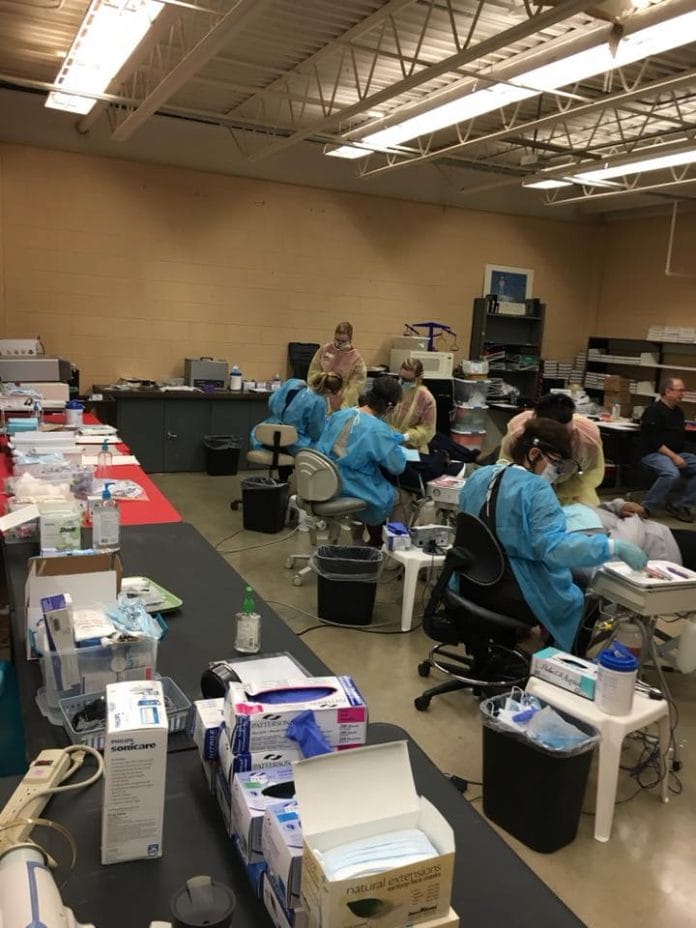 On December 13, the Operation Grace team partnered with the Minnesota Twins Major League Baseball team, the Minnesota Assistance Council for Veterans (MACV), and local news channel WCCO-TV to host Home for the Holidays. This event brought together community partners who offered food, various services, and more to homeless and at-risk veterans and their families. In one day, Operation Grace provided almost $5,000 worth of oral health services to 15 veterans—services including dental hygiene therapy, Silver Diamine Fluoride treatment, oral health education, and more.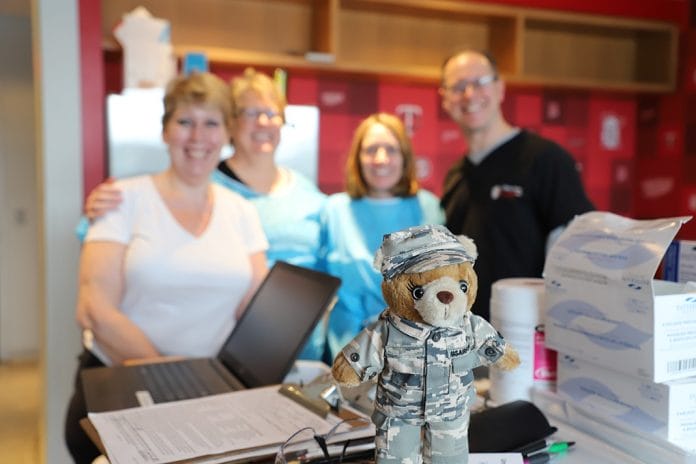 As the Director of Volunteer Operations for Operation Grace, I had the privilege to interview Jon Lovald, one of the primary organizers of the Home for the Holidays. Jon is the Chief Operations Officer to the MACV and was able to explain more about the who and why behind the event.
MT What is the mission of the Minnesota Assistance Council for Veterans?
JL The Minnesota Assistance Council for Veterans, called MACV, is a 501(c)(3) nonprofit organization that has been serving veterans and their families who are homeless or at risk of becoming homeless across the state of Minnesota. For over 25 years, our mission is to End Veteran Homelessness by providing housing, employment, and legal services. We accomplish our mission by providing these services directly and in collaboration with community partners. In 2017, over 5,000 veterans received services from MACV.
MT Home for the Holidays was an amazing event with many collaborating organizers. Who were these partners?
JL The Home for the Holidays partnership with MACV, WCCO-TV and the Minnesota Twins nested into an event that MACV does periodically called a "Stand Down." In a military context, a stand down is a planned break from combat operations where troops are rotated out of the field and given an opportunity to relax, refresh, resupply and take care of their personal needs. MACV does stand downs for homeless veterans so that they can gather and get their necessary personal needs met through access to service providers, clothing, personal hygiene, and medical care. Operation Grace was a welcome addition to the stand down, as homeless veterans face barriers to getting oral healthcare.
MT What is the history behind the event and how did each partner organization contribute this year?
JL While stand downs have been occurring for more than 25 years, the Home for the Holidays event has been going on for two years. Over three weeks near Christmas, WCCO-TV shines the light on the issue of veteran homelessness through a series of news stories, in-studio interviews, and call-in phone banks. The event culminates at Target Field, where WCCO-TV generates a live, one-hour segment of their "Mid-Morning" news show. The Minnesota Twins generously provide the Delta 360 Club as a venue and coordinate with their partner Delaware North Catering to host a special holiday meal for homeless veterans. Last year, Hall of Famer Rod Carew visited the veterans in attendance, and this year Twins great Justin Morneau joined the group to serve lunch.
MT What types of goods and services do community partners provide at Home for the Holidays?
JL Ultimately, our inspiration is bringing the community together to end veteran homelessness. It is exciting to see service providers come together and assist "one veteran at a time." Whether a service provider is helping a veteran fully integrate back into the community through permanent housing or getting resources such as food vouchers, mortgage assistance, skills training, health care, job search assistance, chemical dependency or sobriety aftercare—it really makes a difference. It was very helpful to see the local dental community step forward through Operation Grace and provide such an essential service that might be taken for granted by others. I saw veterans emerge from the dental chair with new confidence.
MT How has the event changed throughout the years?
JL It is thrilling to see new partners emerge with a sincere desire to help. People may not immediately view oral healthcare as a component to combatting veteran homelessness, but it is. Operation Grace brought self-contained resources expertly managed with a professional team and added great value to the experience of the veterans in attendance.
MT This type of community collaboration has the potential to create significant change within a community. What impact has the event had on individuals and the veteran community in general?
JL No veteran chooses to be homeless. There is a myriad of reasons why a person becomes homeless—lack of affordable housing, loss of a job, divorce, illness, substance abuse or domestic abuse. Veterans have a self-sufficient mentality and rarely ask for help. For individuals, the Home for the Holidays event gives hope that there is a supportive community willing to assist in their time of need.  For the larger community, Home for the Holidays is changing the conversation about veteran homelessness in Minnesota: let's understand how they got there in the first place and also provide a bridge to a successful future. If, as a society, we cannot end veteran homelessness in Minnesota, then we will not be able to end all homelessness in Minnesota.
MT Any final thoughts?
JL Operation Grace was an exceptional partner that added incredible value to the Home for the Holidays event. The volunteer dental team delighted the veterans and provided top-notch oral health care. MACV would be proud to work with Operation Grace for future events. On behalf of the entire MACV team, thank you Operation Grace and the professional volunteers for helping our homeless veterans.
For more information about this event and MACV, visit www.mac-v.org.
Join us next month as we explore another clinical volunteer opportunity—maybe even in one located in your community!