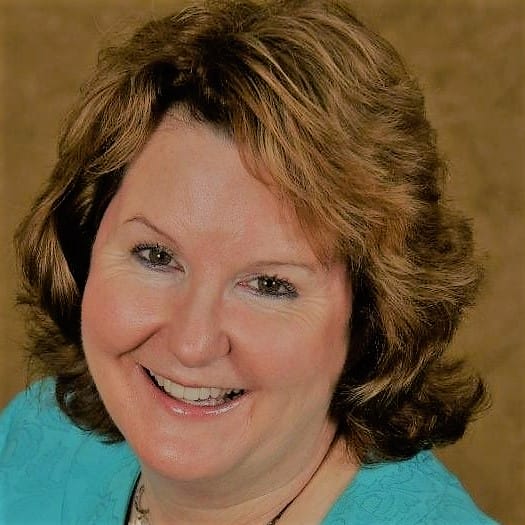 A special thank you to Dentsply Sirona for sponsoring the Today's RDH Honor Awards and for their unwavering commitment in supporting the profession of dental hygiene.
A Virginia dental hygienist who has a stellar reputation for her volunteer efforts and launching free or reduced rate dental clinics was named as one of the three 2020 Today's RDH Honor Award recipients.
Diana Perez Corbin, RDH, BS, is a public health hygienist in Castleton, Virginia, nestled in the central Virginia Blue Ridge mountains. Her recent efforts to improve access to care has been hampered by the pandemic. For example, she was trying to implement teledentistry at a clinic manned by volunteer dentists. Those plans have been shelved until next year. As with many volunteers, COVID-19 shuttered doors as a precautionary measure.
The pandemic, though, has been only partially successful in slowing Corbin down.
"I was sad to not have continued involvement in helping our community," Corbin said. "I started an initiative for patients who needed dentures, not only so they could smile but also so they could eat and have good nutrition. This allows for one patient per quarter at a cost of $300 to receive a set of dentures."
Inspired by Public Health
A 1982 graduate of Allegany College of Maryland, Corbin spent her early career in private practice. She later obtained a bachelor's degree and switched over to public health. A position obtained with the Virginia Department of Health in 2007 sparked many of the notable projects that she launched or became involved with for the past 15 years.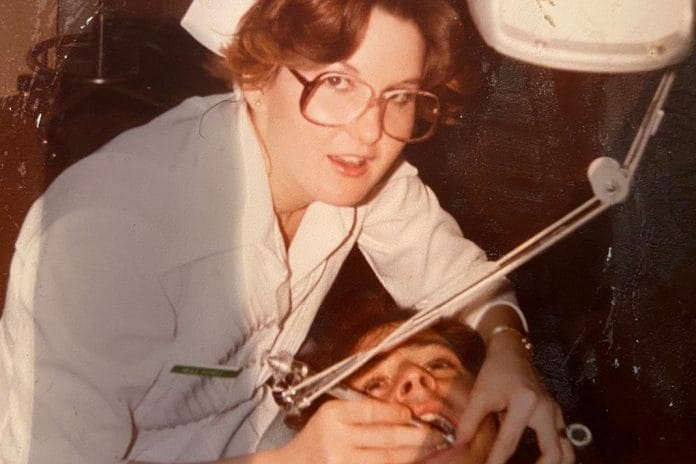 The assignment at the department of health involved treating underserved children in five counties in central Virginia.
"I practice dentistry through a child's eye," she said. "In public health and the underserved community, you see a lot of children. They are desperately in need of dental care. They have teeth that need to stay in their mouths throughout their life."
In her entry for the 2020 Honor Award, she focused on a specific incident from 12 years ago.
"One morning I had a sweet patient, he was six and came in with his mother and family," Corbin said. "The little boy looked at me before we got started and said, 'Can I give my mother my appointment.' I looked at his little brown eyes, and I said, 'Why do you ask?'
"He said, 'Because my mother is pregnant, she cannot eat, and she cannot sleep because she has a toothache. She cries with the pain, and she needs to feed her baby in her tummy, but she cannot eat to do that."
"After wiping away my tears, I said to him, 'We will see your Mom today and help her with that too. But I want you to have your appointment as well." It can be hard to understand what the underserved community goes through. If you have never had a toothache, you don't know that pain.
"Most of us don't know what it's like in the underserved community. Children cannot learn at school when they cannot eat properly because they are exhausted with pain. My job was so rewarding because we were able to get children out of pain and saved their teeth."
That particular case led her to team up with others to start a free clinic for adults. A committee of dentists provided treatment while Corbin arranged the scheduling. She collected a $20 fee, if available, or 10 cans for the local food pantry.
"When doctors would arrive with their assistant, the chart was ready with a medical history and the service the patient requested, and they could complete the service," she said.
She said her "greatest mentor," Dr. Lewis Armstrong, helped spearhead the launch of the clinic but he passed away before the doors opened. The Culpeper, Virginia, clinic was named in his honor. The clinic continued until state budget cutbacks forced its closure seven years later.
"Dr. Armstrong had compassion for patients who were in need of dental care and wanted to help them," she said. "The volunteers were able to keep his dream alive."
Compassion for the Underserved Continues
Her own compassion for patients has continued throughout the years. Corbin, who lives in a rural area about 15 miles away from Culpeper, now works in private practice four days a week and one day in an underserved clinic. But she still volunteers at other clinics for the underserved such as Give Kids a Smile as well as mission trips regionally such as Remote Area Medical (RAM) events or international trips.
She said. "I have been asked many times, "How do you get involved with these groups?' There are so many ways to volunteer. I was asked to bring a group to Indonesia last year, but that effort stopped due to the pandemic. When we can determine how to move forward, we will."
She said public health plays a vital role in the overall health of many residents. "The clinic I work in now is one of the most affluent in the country, and we have long waiting lists. As we know, dental care is essential for overall health in every body system.
"Patients who have never seen a dentist are so happy and joyful to finally either have that tooth pain gone or have their smile restored so they can smile again," she said. "Those of us who have smiles don't understand not having one. Wonderfully, their preventive appointment − either a series of periodontal therapy or a recare visit − is such a great treat and time of self-care for them. They treasure that and are so grateful."
Now Listen to the Today's RDH Dental Hygiene Podcast Below: