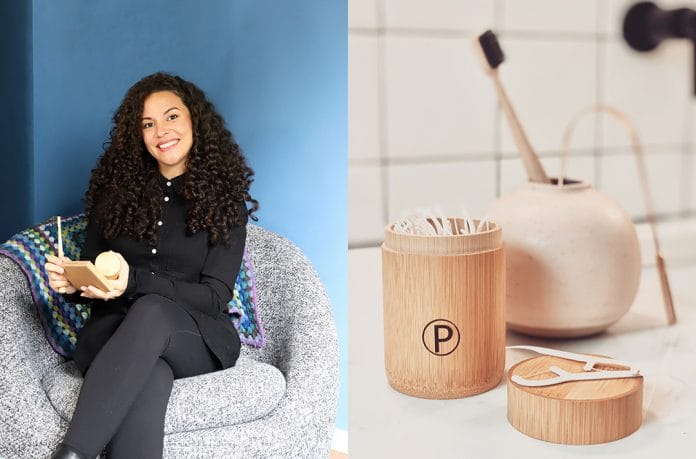 Learn more about Ingrid's eco-friendly, dental products company, PANGA, at https://www.wearepanga.com/
Has the amount of garbage, especially plastics, used in dentistry ever crossed your mind? Though one-time use items such as plastic barriers, air/water syringe tips, prophy angles, sterilization pouches, and everything in between are imperative for infection control and keeping our patients as safe as possible, dentistry certainly creates a lot of waste.
According to the Eco Dentistry Association, "Single-use infection control items are the biggest source of trash in the dental office, sending billions of pieces of paper and plastic trash into the environment every year."1 The association also states, "In the U.S. alone, 1.7 billion sterilization pouches and 680 million patient barriers are dumped by dental practices every year."1
Let's take it a step further. What about home care products? If your office hands out goodie bags that include a toothbrush and perhaps floss picks, tongue scrapers, etc., think about all of that waste! Let's focus on just toothbrushes for a moment. Think about all those boxes upon boxes of toothbrushes that sit in your storage room or supply closet that day in and day out you give away − they all end up in a landfill eventually.
National Geographic reports, "A billion toothbrushes will be thrown away in the U.S. this year, most of them plastic."2 Interestingly, National Geographic further states, "Most of us will replace around 300 toothbrushes during our lifetime," and "If you laid out the toothbrushes thrown away in the U.S. in a year, they would wrap around the Earth four times!"2
Stepping back a bit, here's a bit of background. Before the 1930s, toothbrushes, if used at all, were made of natural materials such as cow bones or wood for handles and boar's hair for bristles.2 Even before that, tooth sticks were used, such as the Miswak. It wasn't until the 1900s when chemists discovered "celluloids" (aka plastic) that could be made into toothbrush handles. During the 1930s, with the advent of nylon, the plastic and nylon toothbrushes we know today came into widespread use.2
According to the Wildlife and Environmental Conservation Organisation, plastic toothbrushes take approximately 500 years to breakdown.3 "Plastic has so fully infiltrated toothbrush design that it's nearly impossible to clean our teeth without touching a polymer. And because plastic is essentially indestructible, that means nearly every single toothbrush made since the 1930s is still out there in the world somewhere, living on as a piece of trash."3
Dental hygienist Ingrid Adeogun recognized the plastic problem in dentistry and set out to do something about it. Read on to learn more about Ingrid, her entrepreneurial journey, and her eco-friendly homecare products company, PANGA.
Where did you attend dental hygiene school, and when did you graduate? Also, tell us a little about yourself and why you became a dental hygienist.
I attended Pacific Union College in Napa Valley, California, for my prerequisites, attended the Dental Hygiene Program at Carrington College in Portland, Oregon, and graduated in 2013.
I grew up in Canby, Oregon, and am happy to be living not too far from Canby in Milwaukie, Oregon. While attending school in California, I met my now-husband, Wade. We have a 3-year-old daughter, Amelia, a 5-year-old corgi, Marley, and another daughter expected to join our family in February!
Why did you want to become a dental hygienist? 
What initially sparked my interest in becoming a dental hygienist was a career class during my high school sophomore year. One of the requirements in this class was to shadow the job of your choice. I observed my own childhood dental hygienist, and I clearly saw her passion for educating her patients, her joy in developing relationships, and her attention to detail.
With each class I took, the more my interest piqued. With each clinic session and the leadership from my wonderful instructors, the more my passion grew. In the last seven years of my clinical experience, I continue to enjoy connecting with my patients on a level to make them feel comfortable, informed, and better equipped to further their oral health. I love using visual aids, intraoral cameras, demonstrational videos, and take-home notes/recommendations to make sure my patients are equipped with the latest information from a dental hygiene perspective.
What do you remember as being the primary turning point in your decision to become an entrepreneur? Or, what motivated you to start your business? What problem are you trying to solve?
Living in Portland, Oregon's close suburbs, it is well accepted and important within our community that we reuse and recycle. Plastic straws and utensils are banned from being automatically distributed from restaurants and businesses, and plastic bags were banned statewide beginning in 2020.
I believe the turning point for me was when I started to notice the amount of waste within the dental industry. I thought these same practices could be easily adopted within a variety of different industries, and mine just happened to be the dental field. Simultaneously, more and more patients asked me if I knew of any eco-friendly oral hygiene products. More patients were declining the traditional plastic toothbrushes, plastic floss containers, picks, tongue scrapers, etc.
My family and I took a trip to Kenya last year to explore where my husband grew up. Amidst its natural beauty, it was also an eye-opener to the importance of waste management. We saw heaps of trash and plastic waste being burnt, creating plumes of toxic black smoke in both neighborhoods and rural areas. Many may think it's just "one plastic toothbrush," but if there are millions of people sharing the same sentiment, we are setting ourselves up for a very bleak future.
My hope is that we can make small, incremental steps towards green dentistry! By green, I mean a more mindful approach to sustainability within our dental community and beyond.
Describe your business, PANGA? Where is it, and what kind of facilities? What types of employees do you seek out? Are any family members involved? How would you describe awareness within your community about your business?
PANGA offers bamboo toothbrushes, compostable floss picks made from corn starch, and recyclable copper tongue scrapers. We offer these products online to the public, with subscription options, bulk order discounts, and custom designs for dental offices as well.
PANGA is currently operated in Milwaukie, Oregon, by myself, with my husband's help, Wade, on the business and software front. Thank goodness for him! As we expand, I hope to bring like-minded team members ready to spread our message of promoting an eco-friendly dental space.
As an up and coming small business owner, I hope our community awareness continues to grow with some of the steps we are taking. We are currently partnered with multiple dental offices, dental insurance businesses, and non-profit organizations within the Portland, Sellwood, Milwaukie, and Eugene, Oregon areas.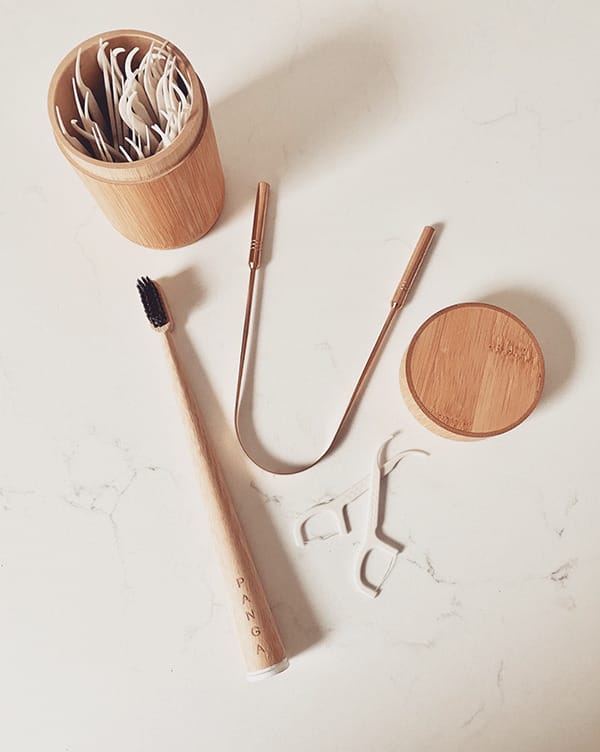 What does PAGNA stand for?
PANGA is an acronym symbolizing everywhere my family is from! My father immigrated from Argentina, my mother's mom is from Puerto Rico, and her father immigrated from Germany. My husband was born in Nigeria, and I was born here. It's an homage to my family's efforts who brought us here today and my goal to spread our message near and far.
Puerto Rico
Argentina
Nigeria
Germany
(North) America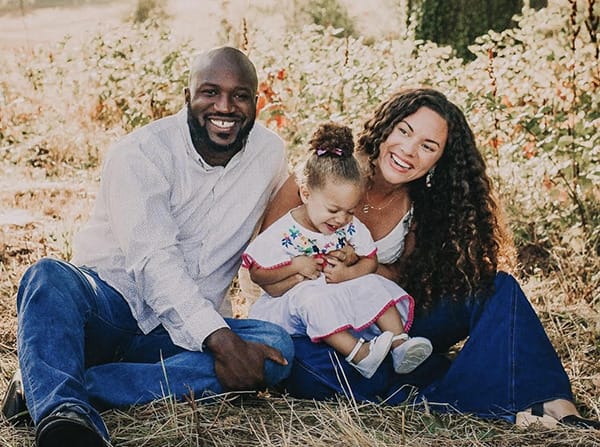 What types of support did you receive in attempting your business endeavor? What were the main challenges?
We received a great amount of support from family, friends, and fellow dental professionals. Many of our friends and family have shared our message and products, which is essential to getting the word out!
I think the most challenging aspect of this endeavor is learning how to balance it all. From working three full days in a clinic setting, full time on the business, parenting, and expecting another baby come February has proven that staying organized is key.
Another challenge I've faced is complacency in the dental field. Dental offices have been so comfortable, even on "auto-pilot" in regards to certain practices. There have been great technological strides within the dental industry, so I am hoping the same can be said in regards to an environmental standpoint as well.
What has been the biggest, most pleasant surprise to you about starting your business?
The networking I've done within the dental community has been so fun! The reaction has been pleasant and receptive.
Researching different products has been quite the adventure as well. I understand the need for quality and effectiveness. For instance, I tried and tested over 25 different toothbrushes over the course of a year and a half.
Looking into the future, what are your goals and aspirations personally, professionally as a hygienist, and with your business?
I can imagine a very busy schedule both in my personal and professional life. I am learning that creating boundaries and staying organized can help me balance the desired work/life flow. I plan on working in a clinical setting for as long as I am able to do so! I do cherish that one-on-one interaction with my patients.
As PANGA continues to grow, I hope to expand in supplying more than oral hygiene products. I have so many ideas within the dental industry; the green possibilities are endless! In the next five years, Panga would like to convert 90% of dental offices in the Portland metropolitan area into supplying eco-friendly toothbrushes and products.
What advice would you give other hygienists who may want to do something nontraditional outside clinical work? What resources did you use when starting your business that you would recommend to others?
A few recommendations I have to hygienists or anyone who is thinking of venturing outside of clinical work in whatever capacity is to ask questions, get involved within your community, stay consistent, and remain patient!
A mentor can really help navigate the challenges and point you in the direction of a variety of resources. I called upon my former dental hygiene instructors for guidance and advice, which helped tremendously.
Where can people learn more about PANGA?
More information can be found on our website: wearepanga.com, our Instagram page @wearepanga, and on Facebook as well! We post a variety of eco-friendly tips, news, and dental hygiene insights.
Now Listen to the Today's RDH Dental Hygiene Podcast Below:
References
Infection Control Waste. (n.d.). Eco Dentistry Association. Retrieved from https://ecodentistry.org/green-dental-professionals/dental-office-waste/infection-control-waste/
Borunda, A. (2019, June 14). How Your Toothbrush Became a Part of the Plastic Crisis. National Geographic. Retrieved from https://www.nationalgeographic.com/environment/2019/06/story-of-plastic-toothbrushes/
The Lifecycle of Plastics. (2018, June 19). Wildlife and Environmental Conservation Organisation (WWF). Retrieved from https://www.wwf.org.au/news/blogs/the-lifecycle-of-plastics