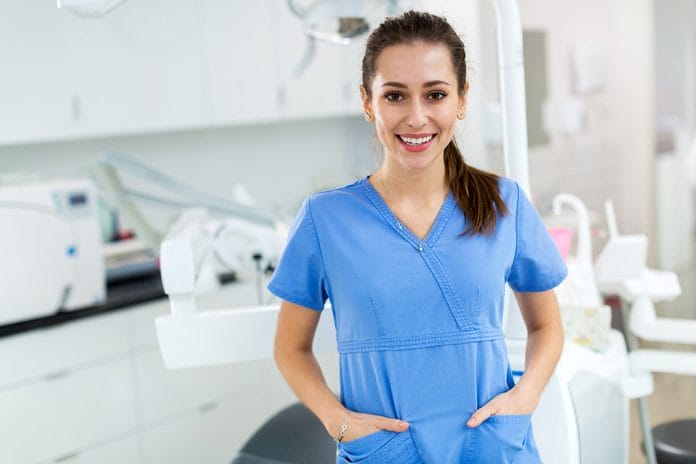 Dental hygienists who work on a temporary basis are becoming even more mainstream since the world changed so significantly during the first year of the pandemic. Many hygienists turn to temping as a way to feel empowered with the how, when, and where to work. They can choose the days and times we work due to the high demand for our accredited expertise, which gives us more freedom of choice in many ways.
However, this does not excuse any lackadaisical behavior while at a temp job, nor does it mean hygienists should not display the highest level of integrity at every single office where they provide temping services.
A while back, I wrote an article providing some great examples of how to best prepare for an awesome temping day, which you can find here. While I realize this may seem a little uncouth to do, I thought it might be just as important to address those objectionable little habits that we may have been guilty of at one point or another while temping in other offices.
May I politely suggest that we step up to the dental plate and do right by our profession as a whole? Let's face it, we need to represent each other even more so these days while we fight for our rights in this new and modern world.
Below you will find a list of questions to ask yourself if you'd like to make a good impression and be asked to come back, time and time again. I implore you to read with an open mind and know that we are all human after all and all have room for healthy growth in our professional lives.
Did you…
1) Arrive late?
We've all done it, and sometimes it just can't be helped. However, try to plan ahead and account for traffic or getting lost on the way, etc. Get there ahead of the door even being open. Scroll through your favorite social media or play a game on your phone.
If you do run late, try to call the office as soon as you can and apologize along with the reason why. Most office managers will appreciate your efforts and consideration. No one, including you, will be in a panic starting off the day due to tardiness.
2) Wear wrinkled scrubs or dirty shoes?
Last week's prophy paste on your pair of Nikes? Pack your scrubs in a messy ball to just throw on upon arrival? Messy hair, dirty nails with chipped nail polish, and a disheveled appearance overall? We need to represent ourselves as neat and professional in appearance if we want colleagues and patients to take us seriously.
3) Expect the office to supply your special-sized PPE?
A good rule of thumb would be to ask in advance what to bring and any protocols in place you should abide by. Perhaps supply your own face shield, goggles, or special-sized gloves or disposable gowns and take them with you to various offices you temp for.
If a temp has "special" sizes or needs, perhaps asking in advance if the items are available would help.
Editor's note: All dental professionals, including temps, are required by OSHA to be provided proper PPE; this article does not suggest otherwise. This article does suggest that you reach out to an office before your day of temping, if possible, to make sure they have your specific size gloves, etc. to be on the safe side. If you prefer left-right fitted gloves or a specific face shield that fits over your loupes, for example, it might be a good idea to bring your own because an office would be hard pressed to procure these items, last minute, to accommodate you. 
4) Make demands of other staff?
Don't treat the assistants, front desk, or other team members like they are "less than" and act like you "saved the day" by gracing the office with your awesome appearance and super-cape on.
For example, do you demand the assistant take x-rays for you or assist in recording probing or turning the operatory over when you are too busy? Do you speak in a demeaning tone to the receptionist when you bring your patient to check out?
Consider everyone as an equal and treat others with respect. In other words, be humble.
5) Sterilize your own instruments?
Unless expressly told to leave used instrument trays in a certain area for a sterilization assistant to take care of, always do your utmost best to at least get the process started because we all know how quickly it adds up. Then no one has what they need halfway through the day. Maybe even help others with their instruments if you have an unexpected cancellation or open time.
If the office seems to be lacking in the "infection control protocols," perhaps consider not temping for that office again and moving on along to a more fitting one. These days we need to be on top of our game, and this is definitely not an area to be slacking on, which I'm sure we can all agree on.
6) Make "friendly suggestions" on how to improve systems?
My Achilles' heel! I love to reorganize, make efficient use of time, and find new and improved systems that I feel will work well. However, as a temp, you are there to treat patients, not reorganize and point out potential flaws in their systems.
If you are like me, it can be so hard to stay button-lipped but trust me when I say it's better that you do. Of course, you may have a sure-fire solution to a problem you think everyone will potentially love to hear. That's always a plus and will be sure to win you some temp brownie points!
7) Remember to write chart notes?
The next hygienist needs to know what treatment was rendered, what the patient's concerns were, and how the treatment plan is coming along. By law, this is imperative and must be done. Remember to leave your initials and designation too.
8) Clean and restock the operatory?
Did you wipe down absolutely everything, including the footrest of the patient chair? Did you raise the chair for the night-time cleaners at the end of the day? Is the operatory how you found it? Set the next hygienist up for success, just the way you'd want it if the tables were turned.
Again, do not reorganize drawers or move things out of place without returning them to their usual spot. This will drive the permanent hygienist absolutely nuts when they return.
9) Did you ask the rest of the team rest of team if they need help during any downtime and especially at the end of your shift?
They may politely decline or gratefully hand you a list of duties that would really ease the burden of end-of-day shut-down. Believe me when I say you will be remembered for this and repeatedly asked to return!
10) Say thank you?
It only takes a minute to say thank you, as showing your appreciation will go a very long way.
Most dental offices are so appreciative of the temp "coming to the rescue" they will jump through hoops to make you happy. Some offices may even designate one or two team members to assist and check-in with you periodically to make sure you have what you need. While that isn't always the case, perhaps because of a last-minute schedule change or a disorganized office, it's always best practice to stay as professional as possible and be as easygoing as you can be. After all, it's stressful for the office as it is, and the last thing they need is a temp hygienist with an entitled attitude, right?
Simply do the best job you can with the resources given to you and leave with a smile because that is our trademark. It's up to you if you want to return again, but always let them see you shine!
Listen to the Today's RDH Dental Hygiene Podcast Below: