Typically, by this time each year the novelty of a brand-new year has worn off, and we find ourselves well on our way back into the daily humdrum of this thing that we call life. As dental hygienists, this means beginning another cycle of six-month recalls—seeing our favorite and not-so-favorite patients, scrubbing down our ops every hour, and trying to figure out how to stay happy, healthy, and content in a profession as demanding as ours. We've noticed the days becoming longer, the snow finally melting, and we can safely say that winter will soon be on its way out—enter the monotony and rhythm of a dental hygienists' year!
So why not spice things up a bit by spending time volunteering your clinical skills with a local organization? From mobile and community clinics to coalitions, professional associations, health departments and more, take a look around, and you may even find opportunities in your own backyard! As healthcare providers, we often find ourselves focused on what is happening within the four walls of our own op and office. Stepping outside of those walls for just one day can help bring a fresh perspective, increase your enthusiasm, and yes, perhaps add a bit of spice just when you need it!
In Part 1 of this series, we highlighted the work of Operation Grace MN and its partnership with the Minnesota Twins in order to provide care to Veterans in need. In Part 2, we featured Angela Craig, RDH, BSDH, as she explained her role in Oklahoma with Dentists for the Disabled and Elderly in Need of Treatment (D-DENT).
Today, we meet Karen Webster, RDH, who is the dental program manager for Tri City Health Partnership (TCHP) in Illinois. TCHP is a non-profit community clinic that provides free medical and dental services to underserved residents in Central Kane County. Since its beginnings in 2001, TCHP has provided more than 30,000 on-site visits to patients who otherwise would have visited the local emergency room or simply received no care. Read on to find out more about this valuable program!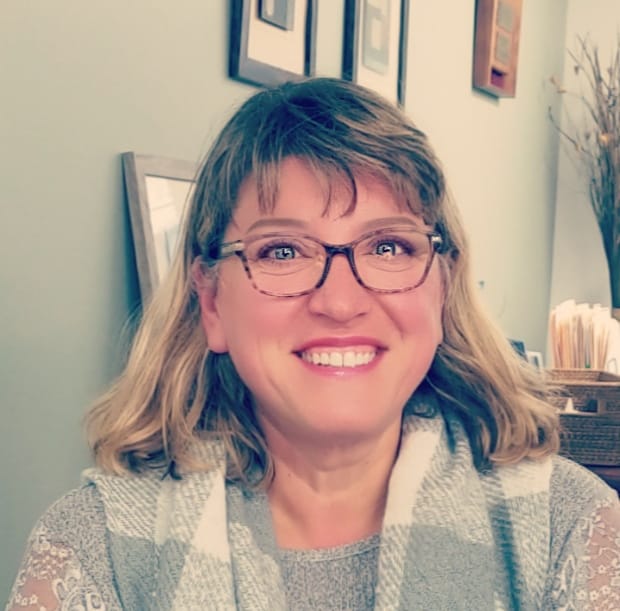 MT What is TCHP's mission and goals?
KW Tri City Health Partnership is a 501(C)3 that was created in 2001. Since that time, over 30,000 on-site visits have taken place. The dental program just celebrated its 4-year anniversary. 72% of all new dental patients have not seen a dentist in at least five years. TCHP never charges a fee but instead relies on grants, donations, fundraising, and corporate sponsorships. Our mission is to provide quality health care in an environment of mutual respect, to members of the community without the ability to pay for services. We promote better life choices through education and preventive care to foster the growth of the whole individual.
MT How did you first become involved with TCHP?
KW I have been in public health for the past four years of my career. Last year, I had bilateral carpal tunnel surgeries. Bouncing back from those operations has been a slow process. The opportunity to manage the Tri City Health Partnership came at a perfect time for me as I was contemplating my ability to continue working on a full-time basis. I have found that working with underserved populations is my passion! My new role as Dental Program Manager allows me to follow my passion on a part-time basis.
MT What does the role of Dental Program Manager typically entail?
KW As the only free medical and dental clinic in Central Kane County, it is my delightful responsibility to treat patients who have no other resources for oral care. The clinic is able to continue its mission because of the amazing volunteers who treat patients at no charge. I am blessed to manage all aspects of the dental program including the recruitment of volunteer assistants, hygienists and dentists, as well as providing individual patient care. I am lucky to be in an environment that builds on the mission of treating the whole individual. If an underlying issue arises when triage takes place, I am able to connect the patient to the on-site nurse practitioner directly. By utilizing outside referral sources, I look for other avenues to provide patients with the care that cannot be provided in-house. I take great pride in knowing that I can contribute to the complete care of those most vulnerable. There is no "typical" day in the life of a nonprofit as we all wear many hats—from treating patients to contributing to the grant process to fixing a leaky pipe…teamwork is essential to keep things running!
MT What services do TCHP provide?
KW TCHP provides a full range of medical and dental care to low-income, uninsured residents with no other access. They have told us repeatedly that without our services they would either need to utilize the local emergency room or, worse yet, take no action for the betterment of their health. TCHP patients never pay a fee for services such as exams, clinical care, medication, screenings, radiographs, as well as preventative and restorative dental services.
MT What other organizations help support TCHP?
KW TCHP is blessed to work closely with the United Way, Northwestern Medicine, Henry Schein, and numerous foundations and local businesses. The Healthcare Associates Credit Union is a new corporate sponsor who is looking to expand services to all medical and dental professionals.
MT What does the future of TCHP look like?
KW As the new Dental Program Manager, I am excited that I have expanded the dental clinic from 2 to 3 days per week. This is a big step in the future of the clinic and the services we provide. Since the dental program was started in 2015, there have been over 5,000 dental procedures completed over 1,300 visits. The goal is to recruit additional volunteers to keep up with the demand for services. Know anyone who can help?
MT Any final comments?
KW I am so happy and proud to be a part of TCHP. The entire staff and volunteers are some of the most passionate and caring people that I have had the pleasure to meet. I have been a dental hygienist for 30 years, and the past few years have been the most rewarding of my career! There is a special feeling that comes from helping less fortunate communities. If you ever have the opportunity to "give back"…do it!
To find out more about the Tri-City Health Partnership, visit their website at www.tchpfreeclinic.org or email Karen Webster at kwebster@tchpfreeclinic.org.
Need a way to break out of the monotonous hum drum of your professional life? If so, consider adding a bit of spice by volunteering clinical skills in your own community!