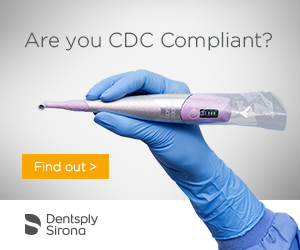 Test Your Ultrasonic Scaling Knowledge!
Disclosure: We value transparency at Today's RDH. This quiz is sponsored content from Dentsply Sirona Preventive as part of our sponsored partner program.
Take the quiz on ultrasonic scaling and then enter to win one of 30 bottles of Nupro Chlorhexidine Gluconate 0.12% Oral Rinse from Dentsply Sirona Preventive.
Nupro Chlorhexidine Gluconate 0.12% Oral Rinse:
Clinically proven to reduce redness, swelling, and bleeding of gums, due to gingivitis.[1]
Reduces recovery time and controls plaque accumulation, gingival swelling, and gingival irritation and bleeding.
Increases patient compliance with its pleasant mint taste.
Economically priced and available through your favorite dental distributor.
Chlorhexidine Gluconate has been clinically proven to control total plaque count and to reduce bacteria count by 54-97%.[2]
[1] Grossman E, Reiter G, Sturzenberger OP, et al. Six-month study of the effects of chlorhexidine mouth rinse on gingivitis in adults. J Periodont Res. 1986;21 (suppl 16): 33-34
[2] Data on File
And now let's test your ultrasonic scaling knowledge!
All 5 questions completed!
---