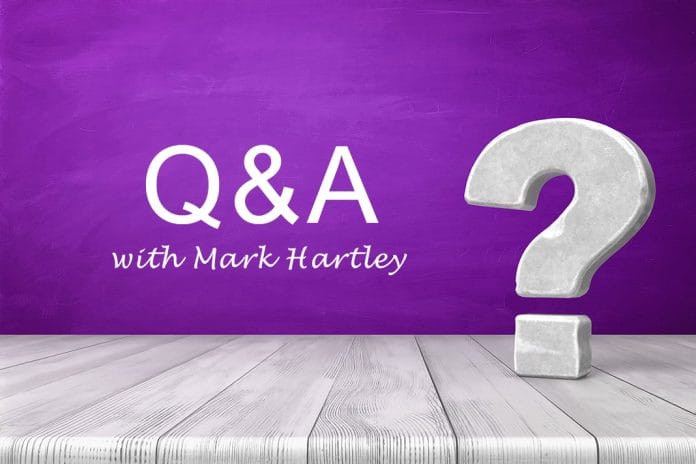 Today's RDH: We don't want to make any pointed reference to your age, but can we obtain a ballpark guess at how long you've been involved with the dental hygiene profession?
Hartley:  Well, Dr. [Alfred] Fones passed on almost 50 years before I arrived on the scene. And, Irene Newman passed on almost 30 years before I arrived. Does that help with the perspective? No, no, no … I can be serious. I was hired by a company in 1985 to help develop a publication for young dentists. There was only a very cramped, small office for the three editors of dental magazines. I could literally reach out and hand stuff off to the managing editor of RDH magazine without getting out of my chair. And, we did a lot of that, following the general principle that the more eyes reviewing articles, the better. So I read everything RDH printed, as a proofreader. Irene Woodall was the editor. I think she was already based out of Colorado. Remember, RDH magazine was already four years old at the point I joined the company. So, 1985 is the answer to your question.
Today's RDH: Do you feel like you've had a good career in dentistry?
Hartley: I was 31 when I joined those dental publications. I started my career as a newspaper journalist for weekly and daily newspapers in Texas. However, I have to admit that the 34 years working within the dental profession is the highlight of my career. I have met so many writers and readers that I grew to admire. Many of them are still my friends, and I'm blessed to have them. I mentioned Woodall a moment ago. When I first started out, I, of course, lacked a full appreciation of what she meant to the dental hygiene profession. As an editor, I just saw her dirty laundry, so to speak. She made mistakes with her columns. People would say, "But you can't touch her stuff. She's Irene Woodall!" So I made the suggestions, and I don't remember how many changes the managing editor incorporated. But I do remember my one and only in-depth conversation with her. The company wanted me to go to some dental conference, chat it up with some potential writers among the dentists there. They said, "Oh, by the way, we want you to meet with Irene Woodall. She'll be there too. Ask her how she's doing." I'm sure she had better things to do than talk with a 30-something punk who fancied himself to be an editor. What I remember about the conversation was her poise during the conversation. She was very graceful with her time, and she was an absolute delight to chat with. Her columns were kind of radical and controversial. So I was expecting a firebrand and what I got was a very charming, very brilliant woman.
Today's RDH: So you later worked with her as the editor too.
Hartley: No. Woodall's health problems surfaced in the early 1990s. PennWell acquired RDH magazine in 1995, and I became the editor. So I never had the pleasure of developing content with her.
Today's RDH: So you began developing relationships with the authors appearing in RDH throughout the late 1990s and afterward?
Hartley: Well, the exception to that was Trisha O'Hehir. She was one of the original editorial board members that Irene consulted with. Trisha kept on writing for RDH magazine for a number of years before she pursued some other projects. But, Lord yes! I was very fortunate! Every. Single. Day. We could spend the rest of this interview naming every single author that I admired. But it is important to me to note that I think the hygienists who wrote from about 1998 or so through 2016 or 2017 produced some of the best articles ever printed in the magazine. It was an honor for me to work with them on their articles.
Today's RDH: What do you see in the near future for the profession?
Hartley: Well, I've always admired Kara (Vavrosky). For a brief period early in her career, she wrote some articles for RDH magazine. I think we've sort of gone full circle. She does a lot with Today's RDH that mirrors the informal exchange of information between dental hygienists that I tried to achieve. And, you guys are very good at it! I have enjoyed the content development projects that I have worked on with you so far. I think Kara is mindful of the many ways dental hygienists want to stay informed about their careers, and she has helped the profession make that transition from printed information to online or digital resources. And, of course, we know all about her legendary prowress on social media.
Today's RDH: Thank you for the kind words! But we were really asking for your thoughts about the profession.
Hartley: Ah, OK. I think when it started, there was some divisiveness among hygienists about the best methods for achieving autonomy. And, that could be worrisome. But I think the various leaders have gotten better about working together, helping to shape the identity of dental hygiene as a separate profession within dentistry. There's work to be done. To me, the most important areas for improvement are innovations in required continuing education and reinforcing the value of dental hygiene education to consumers. But I don't want to get into a night-long debate about it. I've always thought that dental hygienists are willing to work very hard on behalf of health, dentistry, and their communities. If we can just keep that gung-ho attitude going, the profession will be fine.
Today's RDH: Thank you for your time and perspective on the industry. We are super excited to have you on board and look forward to what the future will bring!