Many states advocate for the expansion of dental hygienists' scope of practice, including creating room for the dental therapist. The only four dental therapist programs/schools in the United States are three in Minnesota and one in Alaska.1
In addition, only thirteen states currently have legislation on dental therapy.1 One state that just recently gained its first dental therapist is Maine. The law allowing it was passed back in 2014 and was amended in 2019. It also took some time for the licensure processes to be approved.2
I recently had the opportunity to interview the very first dental therapist in Maine, Claire Roesler, RDH, MDT.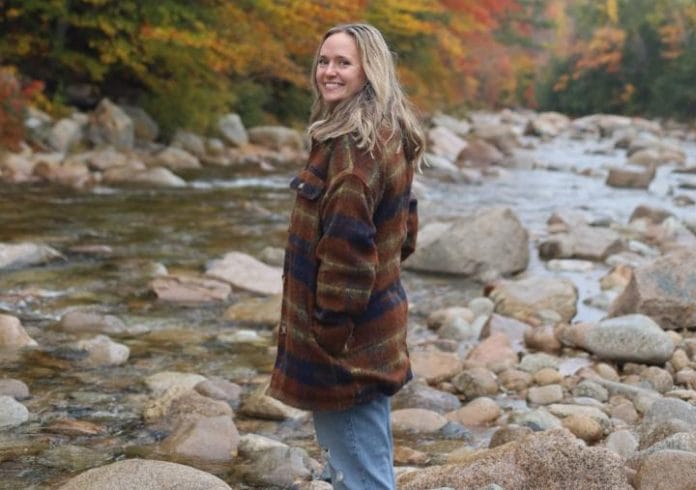 Machado: Can you tell me about your dental journey?
Roesler: I have been interested in the dental field since I was in middle school and attended a science camp where students from the University of Minnesota Dental Program talked about how dentistry is like a form of art. Dentistry combines many of my passions ‒ public health, art, and science. I started pre-dental at Iowa State University and then found out about the dental therapy program at the University of Minnesota. Growing up in a rural area and learning how dental therapy is aimed toward providing care to underserved populations, the profession was the perfect match.
In 2020, I moved to Maine and became the first dental therapist in the state and on the East Coast when I obtained my license in March 2021. I worked as a hygienist while I worked with my clinic and the board to get my license.
Machado: How long have you been a dental hygienist? Then a dental therapist?
Roesler: I graduated from the University of Minnesota Dual Degree Program, meaning I worked toward my RDH and Master of Dental Therapy (MDT) at the same time. I obtained my BSDH in 2019 and worked as a hygienist on the weekends while I finished my master's program, which I completed in 2020.
Machado: What influenced your decision to become a dental therapist?
Roesler: Growing up in the rural Midwest, I developed a passion for public health. I enjoy connecting with people and being part of a team. As a dental therapist, I get to work with the dentist and dental hygienist to create care plans for patients of all ages and backgrounds. I work under the supervision of a dentist, so any treatment I perform is approved in advance by a dentist that is within my scope. We collaborate daily on procedures and scheduling.
Machado: How did you become a dental therapist? What were the requirements, further education, certifications, etc., that you needed to complete prior to licensure? Can you describe the licensure process? Is it similar to what dental hygienists go through?
Roesler: I obtained my BSDH and then completed the master's program. We took multiple CDCA examinations, including written and hands-on.
The licensure process is similar to that of a dental hygienist with regard to submitting documentation of education and examinations. You can apply to become an advanced dental therapist (ADT) in Minnesota after completing 2,000 hours of supervised work. Then you take an examination, submit treatment cases to the board, and have an interview. Once licensed as an ADT, you are able to practice under general supervision, meaning that the dentist does not need to be on-site for certain procedures as agreed upon in your collaborative management agreement.
A collaborative management agreement is an agreement between a dental therapist and a dentist, laying out what the dental therapist is able to do under their supervision. This includes protocols for emergencies, management of medically complex patients, and procedures I'm able to perform within my scope of practice. This agreement is signed by the dental therapist and dentist and then sent to the board for approval.
Machado: What are the differences between a dental hygienist vs. dental therapist? Such as the scope of practice, treatment procedures, prescriptive authority, etc. Can you own your own practice?
Roesler: As a dental therapist, my scope of practice includes preparation of simple cavities and placement of restorations, stainless steel crowns, primary teeth extractions, limited and periodic exams, and extractions of periodontally involved permanent teeth.
Machado: Is there anything that surprised you as you were becoming a dental therapist?
Roesler: I thought, in practice, that I would be met with more skepticism from patients because the profession is less known. I get questions about what I do or where I trained, but I haven't ever encountered a patient who didn't want to work with me because I'm a dental therapist. I typically describe myself as a nurse practitioner or physician's assistant, but of the dental world. I inform them I work under the supervision of a dentist to deliver care.
Machado: What type of dental work setting do you currently work in?
Roesler: I currently work in a Federally Qualified Health Center (FQHC) in central Maine. I currently work 10 hours, four days a week, Monday through Thursday. This community clinic serves patients of all ages and insurances, although the majority of the patients have state insurance.
We see many patients who drive great distances to receive care due to the lack of providers. The number of patients varies daily depending on the type of procedures completed, but it's usually 10 to 14 patients a day.
I have the pleasure of working with an assistant for all my procedures. The assistant sets up the room, assists during the procedure, and tears down/cleans the operatory as well. We have six seasoned hygienists in our office, so I don't do many prophies in a typical week.
I have really enjoyed working in a public health setting because I feel like there is a lot of opportunity to educate patients on habits to improve their dental health.
Machado: What are some of your favorite parts of being a dental therapist?
Roesler: One of the most rewarding parts of being a dental therapist is feeling that I'm adding value to the team I work with. I have been very lucky to work with fantastic supervising dentists in my time since graduating: Dr. Jade Duncan, Dr. Francisco Gomez-Chaves, Dr. Matthew Offman, and Dr. Jean Lee. Each of them has encouraged me and pushed me clinically. I'm so thankful to have been mentored by each of them.
Machado: Are there any challenges you have faced as a dental therapist? If so, what are the challenges?
Roesler: Being the first dental therapist in Maine, I had to navigate the licensure process without having an example to follow. Thankfully, my colleagues in Minnesota, my clinic, and the Maine Dental Hygienists' Association were very supportive of me and helped me navigate the process.
Machado: What does an "average" day look like for you as a dental therapist?
Roesler: The majority of my day includes doing restorations. I get to take on a lot of restorative, so my supervising dentists can fill their schedule with procedures at the higher end of their scope. This allows for our clinic to schedule more efficiently. Being a hygienist as well as a dental therapist gave me a strong knowledge base in prevention. I really enjoy educating my patients on their hygiene practices.
In Closing
Learning more about Claire's career journey has been so enjoyable and eye-opening. I have high hopes for the future of not only dental professionals but for dental hygienists and the expansion of our scope of practice.
Claire is a great example of what we can do in our field when we go out and get it. She reports, "Speaking about my profession is one of my passions."
I would love to see more states pass legislation on dental therapy and advance scopes of practice in the near future. Lastly, I was to thank Claire for taking the time out of her day, on top of the craziness of the end of the year, to collaborate for this interview.
Before you leave, check out the Today's RDH self-study CE courses. All courses are peer-reviewed and non-sponsored to focus solely on high-quality education. Click here now.
Listen to the Today's RDH Dental Hygiene Podcast Below:
References
About Dental Therapy. (n.d.). National Partnership for Dental Therapy. https://www.dentaltherapy.org/about/about-dental-therapy
Angelone, K. Corr, A. (2020, July 1). Maine Issues New Guidelines for Licensing Dental Therapists. The Pew Charitable Trusts. https://www.pewtrusts.org/en/research-and-analysis/articles/2020/07/01/maine-issues-new-guidelines-for-licensing-dental-therapists